Topic : "TIME FOR GOLD"
This is our first Gold Seminar held at Woodlands, North Singapore on 15 Feb 2017 Wednesday. Attendance is very encouraging and thank you for the support.
We would like to congrate the Lucky draw winner. Fire Sales was also conducted after the seminar. Below are the address of the seminar.  
Place :  11 Woodlands Close, Woodlands@11 Building , #06-35 , S737853
Date  :  Click Here (Next Seminar)
Time: :  8:00pm - 10:00pm
Fee    :  FREE Admission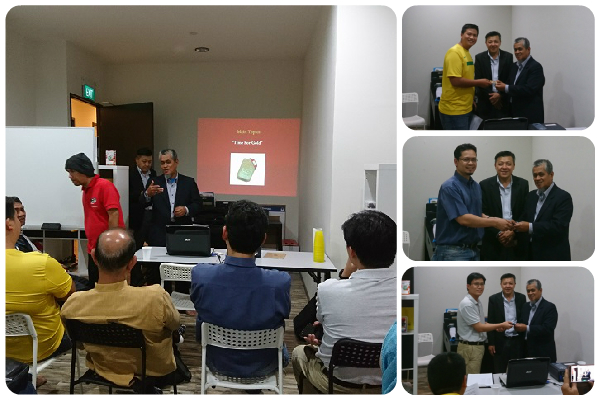 If you're interested to join us at the next Seminar. Book your seat Today !  Register Now!

If you have any further questions, please do not hesitate to contact the undersigned, thank you. 
MOHD SULIMAN HAFID - PG 027857
Master Dealer for Singapore
SMS/WhatsApp +65 9224 6333 (Spore) +6 016 6825 003 (M'sia).
Like Us at Page OneGoldDinar