Series of Gold Seminar held by Public Gold
Year 2014 is the beginning year of Public Gold in Singapore. Again Our Master Dealer from Malaysia give a Full Support continuously for Gold Seminar in Singapore.
We are not only share How Important to Hold Gold and What is the Benefit Holding Gold but also How you can generate Income from Public Gold Business Opportunity.
Thus a series of Seminar was held through the year of 2014.  Below are example Gold Seminar in January 2014.
Venue: Centre for Reaserch on Islamic and Malay Affairs (RIMA) ,  Guthrie Building #04-07 Changi Road.
Date: 11,18 and 25 Jan 2014 (Saturday)
Time: 8:00pm - 10:00pm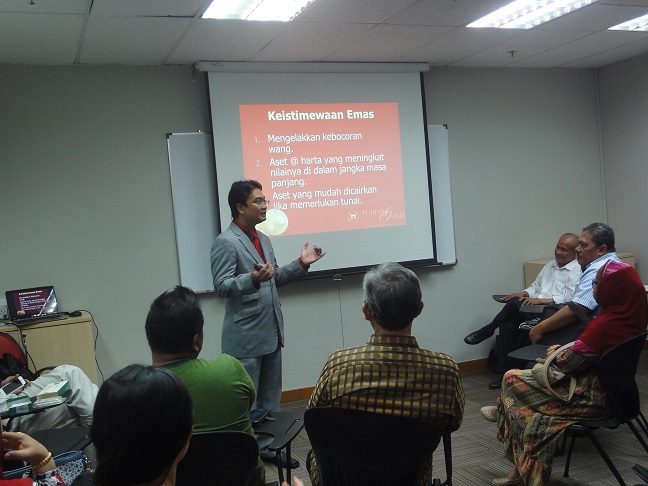 Picture : Gold Seminar at By Tuan Syukor Hashim - Public Gold Master Dealer