All Smart Customers and Dealers (Agents) should recieve their PG Code through Email.
PG Code is used to log-in the back office for the following:
Make a purchase and sell back the physical Gold and Silver Bar - 24 hours and 7 days .
Transfer Money to Your GAP Account (Gold Accumulaltion Program)
Make Instalment Purchase - EPP (Easy Payment Purchase)
Check Your Account Info, Event, GAP Statement, Order Transaction, Hierarchy and many more.
How to Log in the Back Office with Your PG Code 
Just follow below Three (3) easy steps :
Step 1. Go to Public Gold Website or Click below Link:
Step 2. Use your PG Code as your Username , see below picture: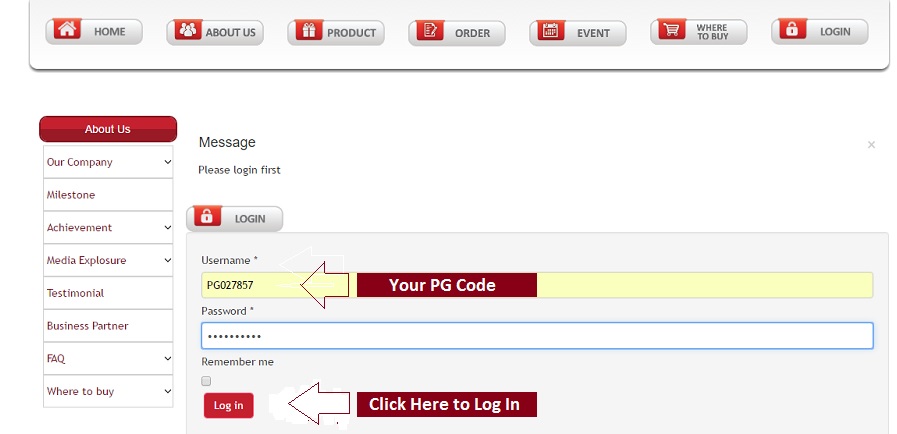 Hits: 1056