Be a Gold Dealer With The X-Plan
Public Gold gives an opportunity for you to become a Gold Dealer by exchange or Trade-in used Gold such as Jewellery 916 into Public Gold 100 gram Gold Bar. 
Gold Dealer will get 1% incentive for his next purchase on Gold and Silver Bullion, also 1% Referrer Fee for introducing New Customers under his network.  The more customers he refers the more referrer fee and thus create his passive income.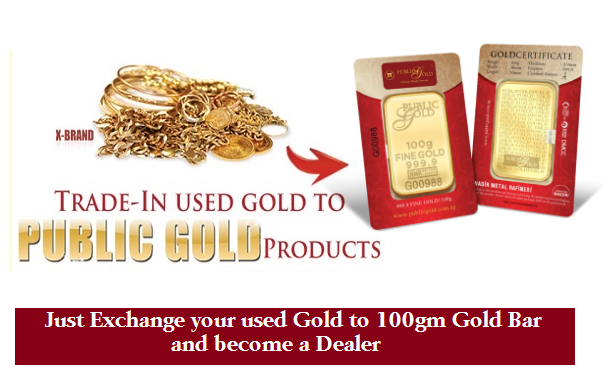 Some Singaporeans think buying a lot of gold jewellery is the same as investing in gold. In particular, buying and gifting gold jewellery has deep cultural roots among Chinese and Indian Singaporeans, who tend to consider it as a sound investment. However, this is a misguided tradition. There is a big difference between investing in gold bullion and gold coins and buying jewellery from a store.
Hits: 15310