July 2017 - Dealership Promotion
Open a GAP account for 100gm Gold Bar and you are entitle to become a Gold Dealer. You can withdraw that 100gm at your choices ie Gold Bar 10gm, 20gm, 50gm or 100gm or in Dinar such as 1 Dinar, 2 Dinar or 10 Dinar. 
Yes promotion valid until 31st of July 2017. Make your Dream Come True ! Grab this Golden Opportunity and Start your Gold Business with Us.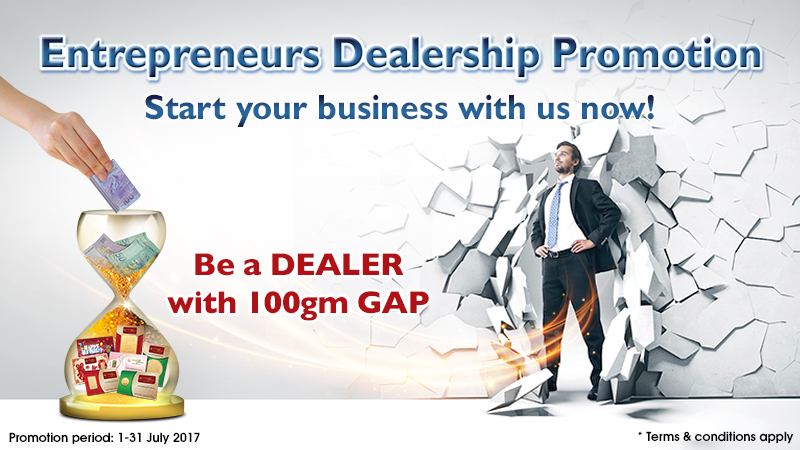 If you need guidance, how to start investing in Physical Gold. I'm happy to help anyone. Please do not hesitate to contact me. Thank you.
MOHD SULIMAN HAFID - PG 027857 
Master Dealer for Singapore
SMS/WhatsApp +65 9224 6333 (Spore) +6 016 6825 003 (M'sia).
Read more: Dealership Recruitment Drive - DRD in Singapore 2017