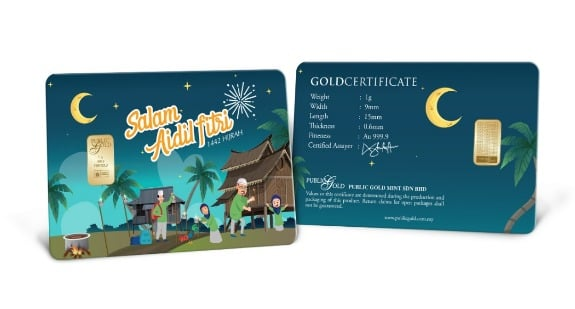 Emas Raya 1 gram Gold Bar 24K
Are you consider giving your children and loved ones a special gift during HARI RAYA?
Do not miss the opportunity to grab the Raya Edition for this year 2021. 
It can be your personal collection or a valuable gift to your loved one.  
Yes, you can easily purchase the item by clicking  'Buy Now' button below:

This is the 7th Special issue series of 'Emas Raya' collections. Below is the picture of Emas Raya Collections
from 2016 to 2019 and Now it becomes 'rare' items. You can be considered very lucky to have them because the
prices are much higher than before.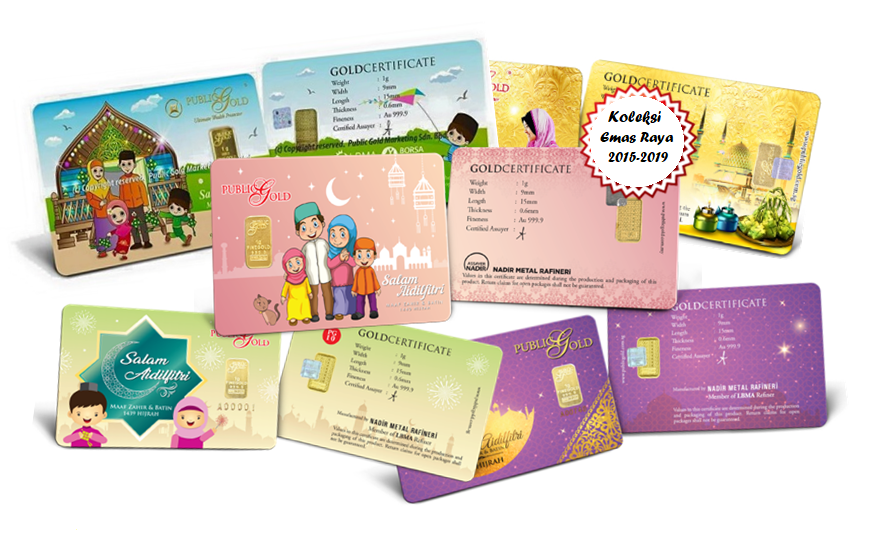 Keep Gold Bar is really fun if you know how, and what more if the price of the Gold gets higher. 
Guys, If you're interested to get the collection just  simply click the 'Buy Now' Button below:

This is a very limited edition, released for 10,000 pcs ONLY and will run out quickly.
So grab your order by clicking the button below NOW! while stocks last.

Free Shipping
Free shipping East Malaysia for orders over RM11.00
Free shipping West Malaysia for orders over RM11.00
"SELAMAT HARI RAYA"