Aurora Party*
Come and Join Us at  Aurora Party :
Venue : Public Gold Singapore Branch. Blk 824 Tampines Street 81, #01-20

Date : 22 Jul 2017 (Sat)

Time: 2pm - 4pm 
Speaker : Michele Teo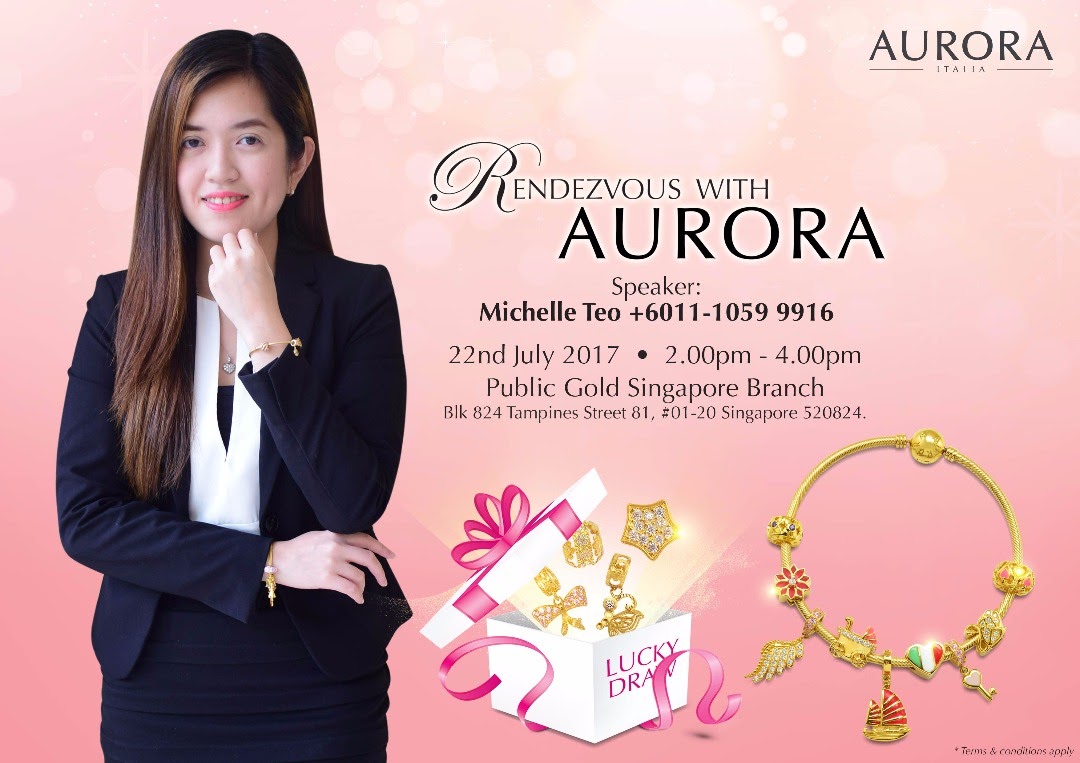 Fee : FREE Admission

Originated from Italy, Aurora Italia is a premium jewellery brand that
specialises in hand finished jewellery made of high purity gold.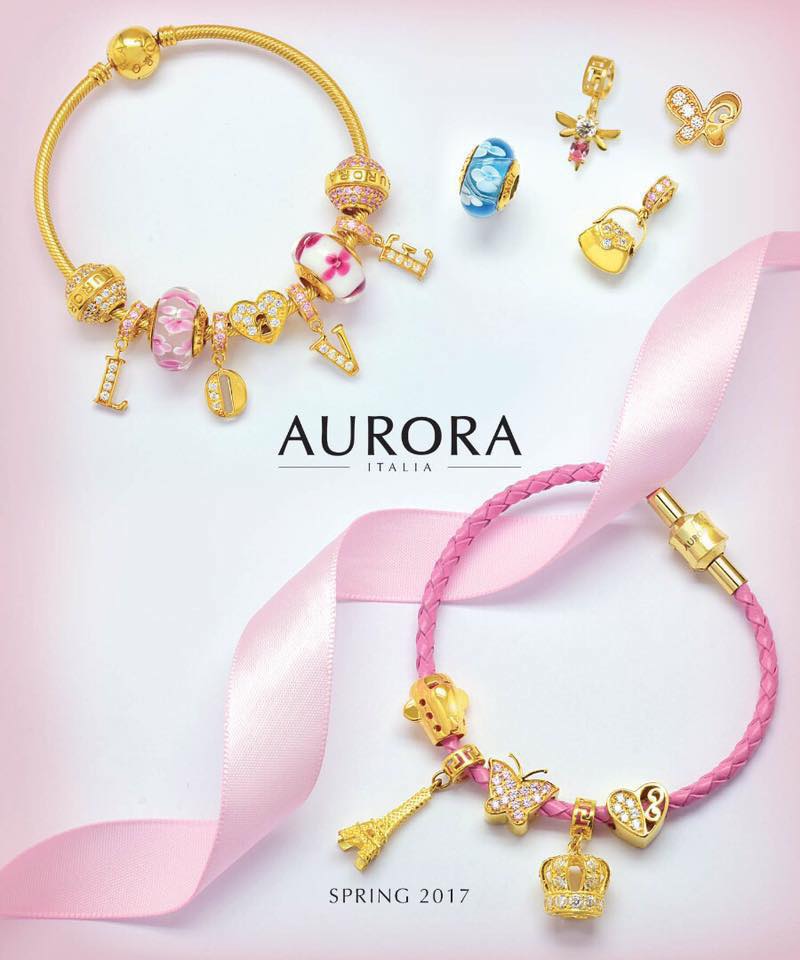 Our wide range of charms and accessories are specially designed to accentuate grace and
charisma of every lady. Pick and choose from our wide selection of charms
made of 18K gold, all tailored to suit your every need for any occasion.
Fusing refined workmanship and sophisticated designs,
our jewellery are the embodiment of ultimate elegance, comfort and dazzling style.
Apart from letting you be your creative self,
we also offer personalised customisations to assist you in putting together
a perfect charm set to complement and to bring out your unique personality.
At Aurora Italia, we strive to make your every moment a special and memorable.
So wait no more, choose your lifetime enchantment with us today!
If you're interested to Join us at Hari Raya Open House and Aurora Party. 
Please fill out the form below

Joomla contact form by 123ContactForm