SEMINAR PG MALL
 

*e-Commerce Online Business*

 
Come Join Us at Seminar PG Mall 
Venue : Public Gold Singapore Branch. Blk 824 Tampines Street 81, #01-20

Date : 29 Jul 2017 (Sat)

Time: 2pm - 4pm 
Speaker : Tricia Loh
FREE Admission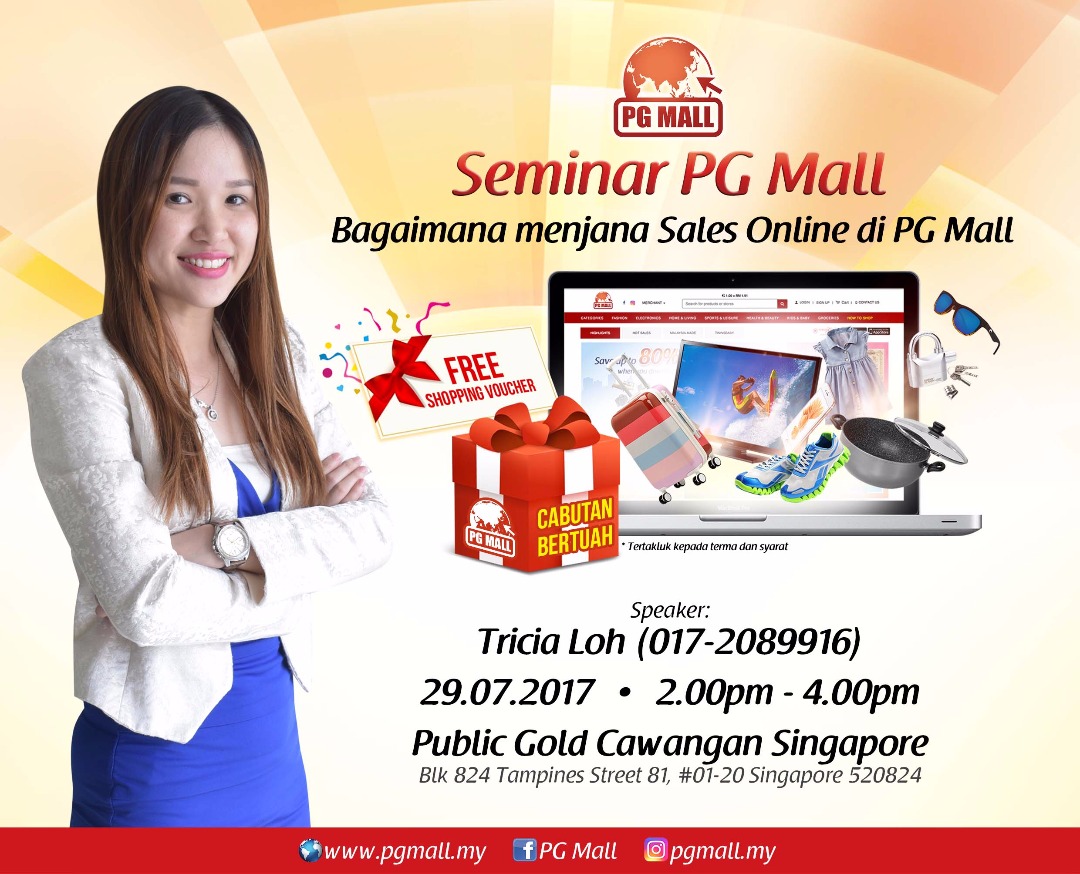 The e-Commerce Online Business is Growing!!!
PG Mall is an online market place for you to expand &
increase your sales through our platform.
The real facts that more and more consumers are shopping online
especially the youngster.
If you have products that are tagged on
Fashion, Electronics, Groceries, Health & Beauty, Kids & Baby, Leisure &
Sports, Home & Living and
Books & Services and many more.
 Join us at PG Mall Online Shopping Mall to grow
your business and increase your sales with us.
PG Mall is fully managed locally by Public Gold Malaysia,
supported by 16 branches nationwide,
1 respectively in Singapore and Indonesia.
With "ready to buy" more than 100,000 customers base
come and learn from us on how you can expand &
increase your business through our platform with ZERO COST and
continuous support!
Book your seat Now!
Admission is FREE but seat very limited!
If you're interested to Join us at
Seminar PG Mall e-commerce online business
Please fill out the form below
Joomla contact form by 123ContactForm