Why You Should Be Saving in Gold
Gold is an investment that is expected to retain its value or even increase its value in times of market turbulence. The uncertainty of geopolitical and financial unstability are the main reasons why you should be saving in physical gold.   
1. Gold Hedge against Inflation. 
Inflation is defined as an increase of prices for goods and services in a country. Under conditions of inflation, the prices of things rise over time. Put differently, as inflation rises, every dollar you own buys a smaller percentage of a good or service.
Gold has proved itself time and again to be the perfect hedge for inflation.The real facts about Inflation is weaken the Purchasing Power. The value of paper money are worth much less compare to 30 years ago. You cant't buy the same value items 30 years ago.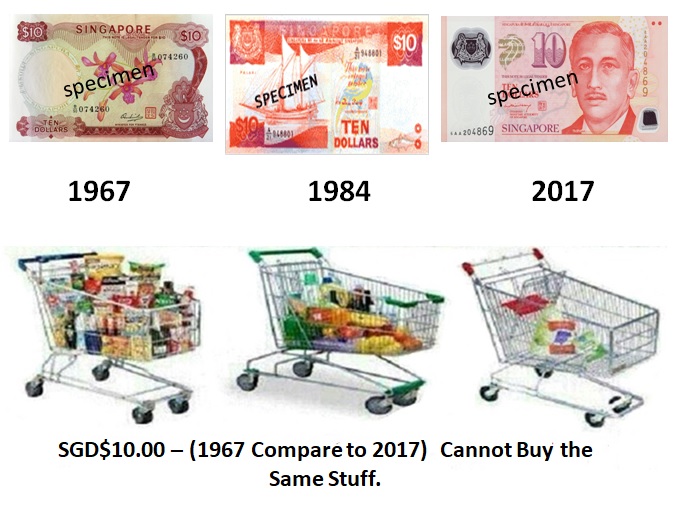 Picture : $10.00 Value Depreciate
Hits: 10626