NDO Training Program 2017 
Public Gold Singapore begins with New Era with new commission structure for all Public Gold Dealers in Singapore in 2017.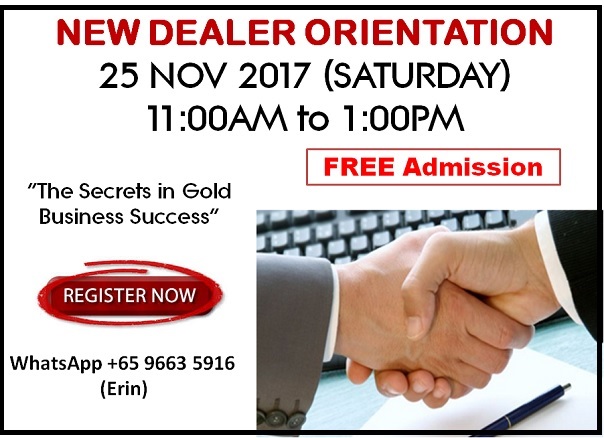 As a Dealer now you can enjoy 10 types of incentive such as Self purchase, Introducer and Supervisory incentive also for Loyal Dealer entitle for SIP - Q Bonus, SIP - Leadership Seminar and SIP - My Dream Car. 
For New Dealer, it is highly recommended to join this orientation for you to succeed in Public Gold Business. A lot of topics will be covered such as:
Introduction of Public Gold
Dealership Public Gold
Why Public Gold
Benefit of become Dealer Public Gold
Method to start gold business
Conclusion
For those Dealer who like to refresh their Business in Public Gold can also join the orientation. Let's Learn - Relearn - Unlearn. You can make FREE registration by WhatsApp Public Gold office
We believe in 2017 there will be more and more people joining Public Gold as a Dealer and Customer. Our target is to have 5000 customers base by the end of 2017 for Singapore Market.  
Last New Dealer Orientation was conducted at:
Place : Singapore Public Gold Branch, Blk 824 Street 81, #01-20 
Date : Please check with Singapore Public Gold Admin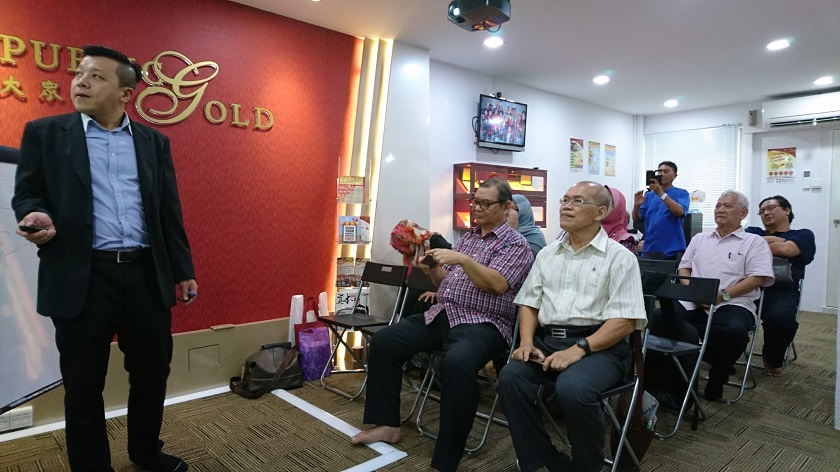 Picture: Mr Jordan Singapore Branch Manager explain about New Commission Structure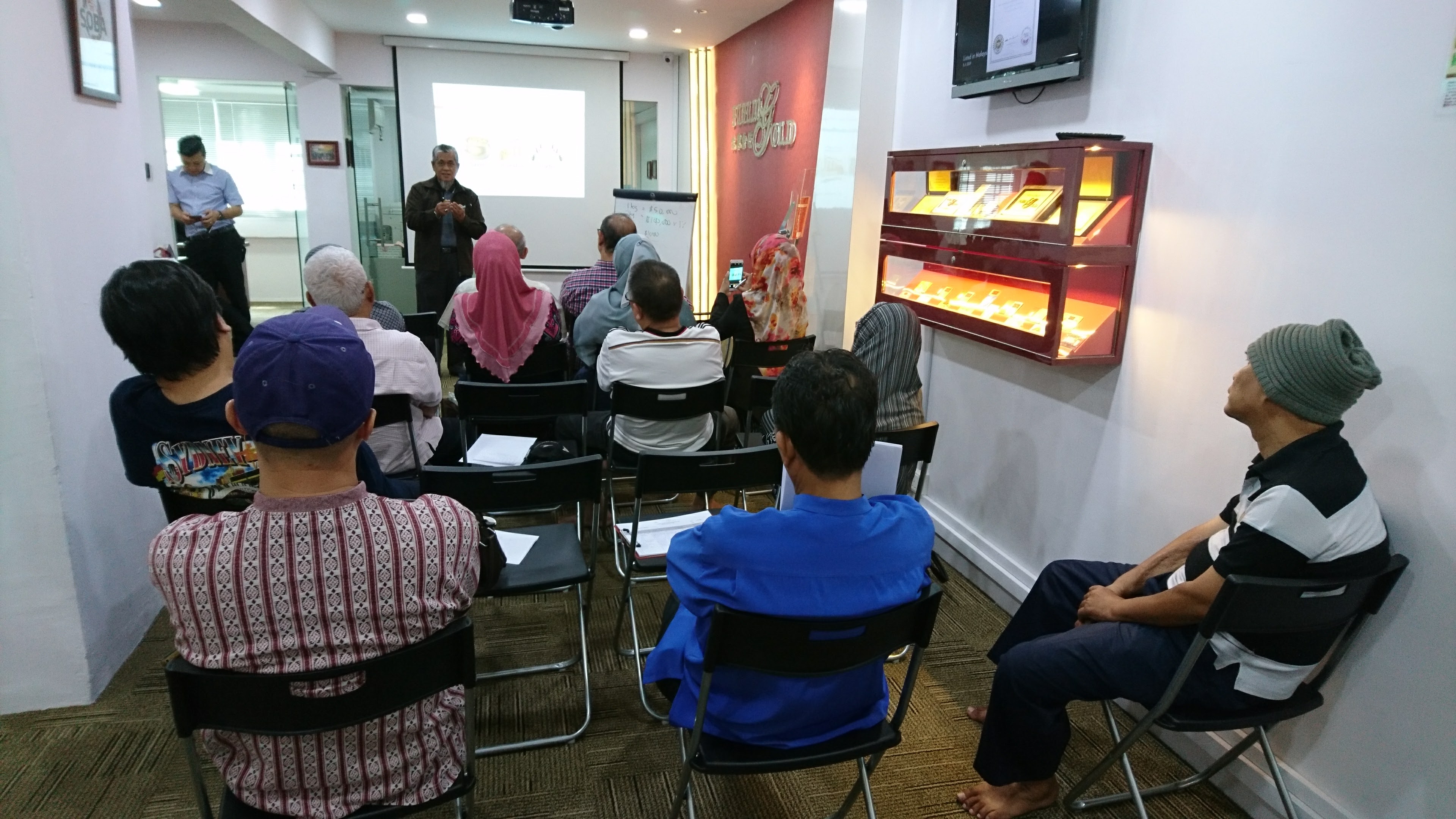 Picture : Master Dealer Mohd Suliman Hafid - How To Create Passive Income in Public Gold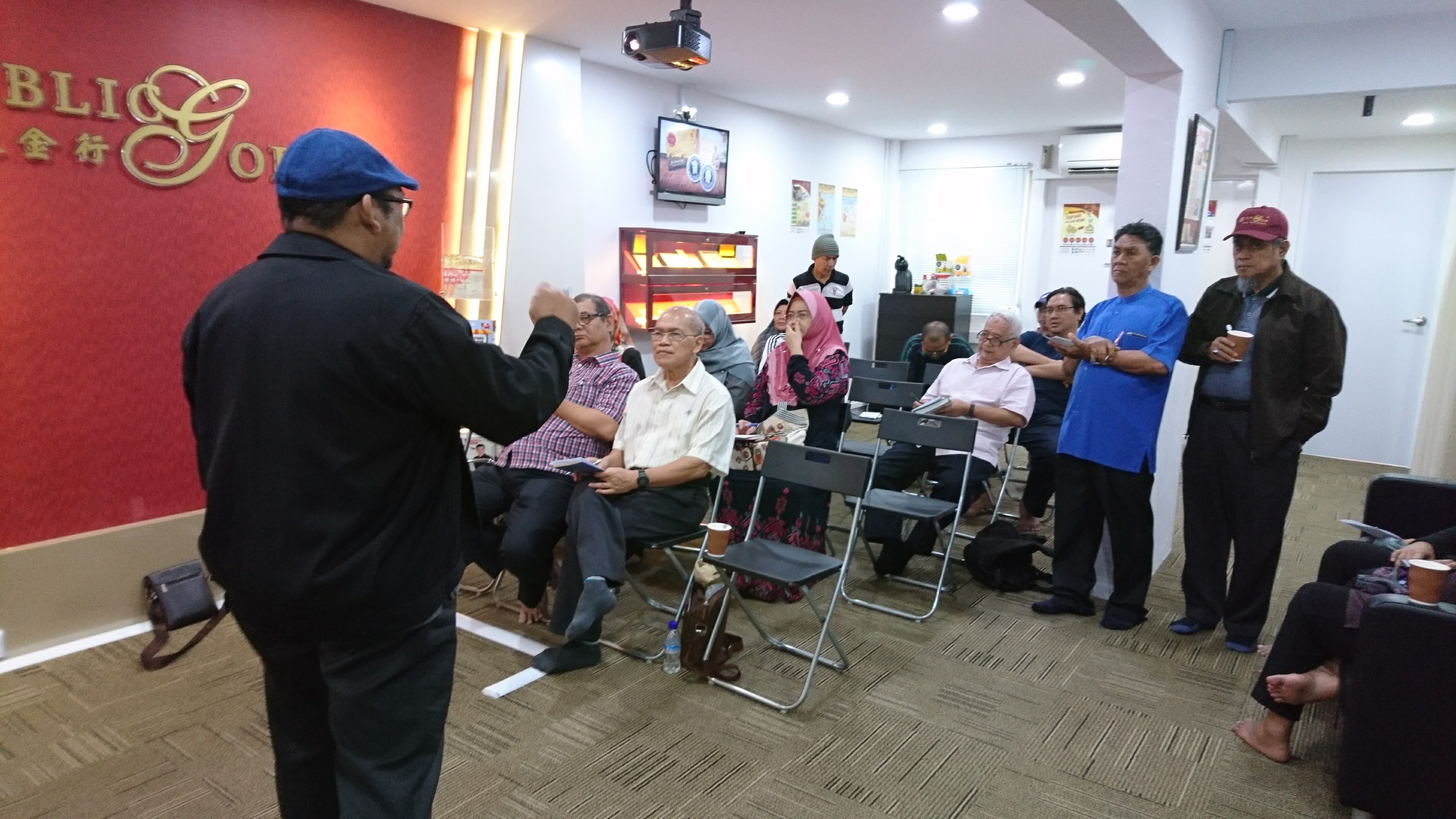 Picture : Master Dealer Zul Jay - How To Get 19% in Physical Gold Investment
Public Gold will continuously give strong support to all members and thus give you accomplish your goals in everyday life. We want to make sure that all our dealers have the right skills and success in the year 2017.
We are looking for a Leader, if you're living in Singapore, Malaysia, Indonesia or Brunei Darussalam and interested to become an agent.  Please do not hesitate to contact the undersigned: 
MOHD SULIMAN HAFID - PG 027857
Master Dealer for Singapore 
SMS/WhatsApp +65 9224 6333 (Spore) +6 016 6825 003 (M'sia)
Like Us at Page OneGoldDinar