Topic : "Gold Your Ultimate Wealth Protector" - Mega Gold Seminar
Mega Gold Seminar was held recently which we gather 2 Top speakers from Malaysia and 1 from Singapore in Gold Industry.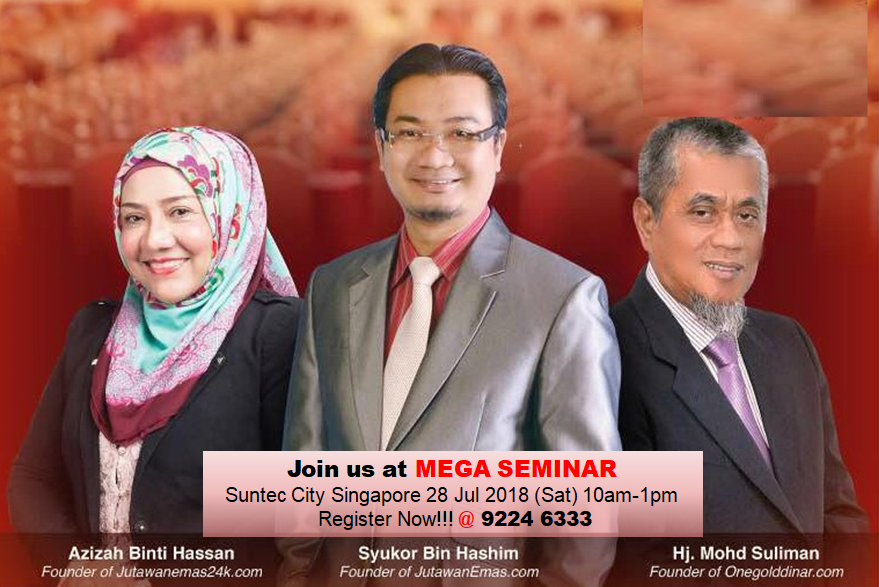 Venue: Suntec International Convention Centre (Room308) ,1 Raffles Boulevard, Singapore
Date : 28 Jul 2018 (Sat) Time: 10:00am-1:00pm
Free Admission
Three (3) Topics have been discussed during the Mega Gold Seminar such as:
 - First, "The Beauty of Gold" by MD Syukor Hashim
 - Second, "Why Singaporean should be savings in Gold" by MD Mohd Suliman
 - Third "How to avoid the get rich quick scheme" by MD Mama Azizah
Seminar MC was conducted by MD Zaidi Md Jizan 
The seminar include Lucky Draw Gold Bar & Fire Sale and offer to those who want to become gold dealer in Singapore.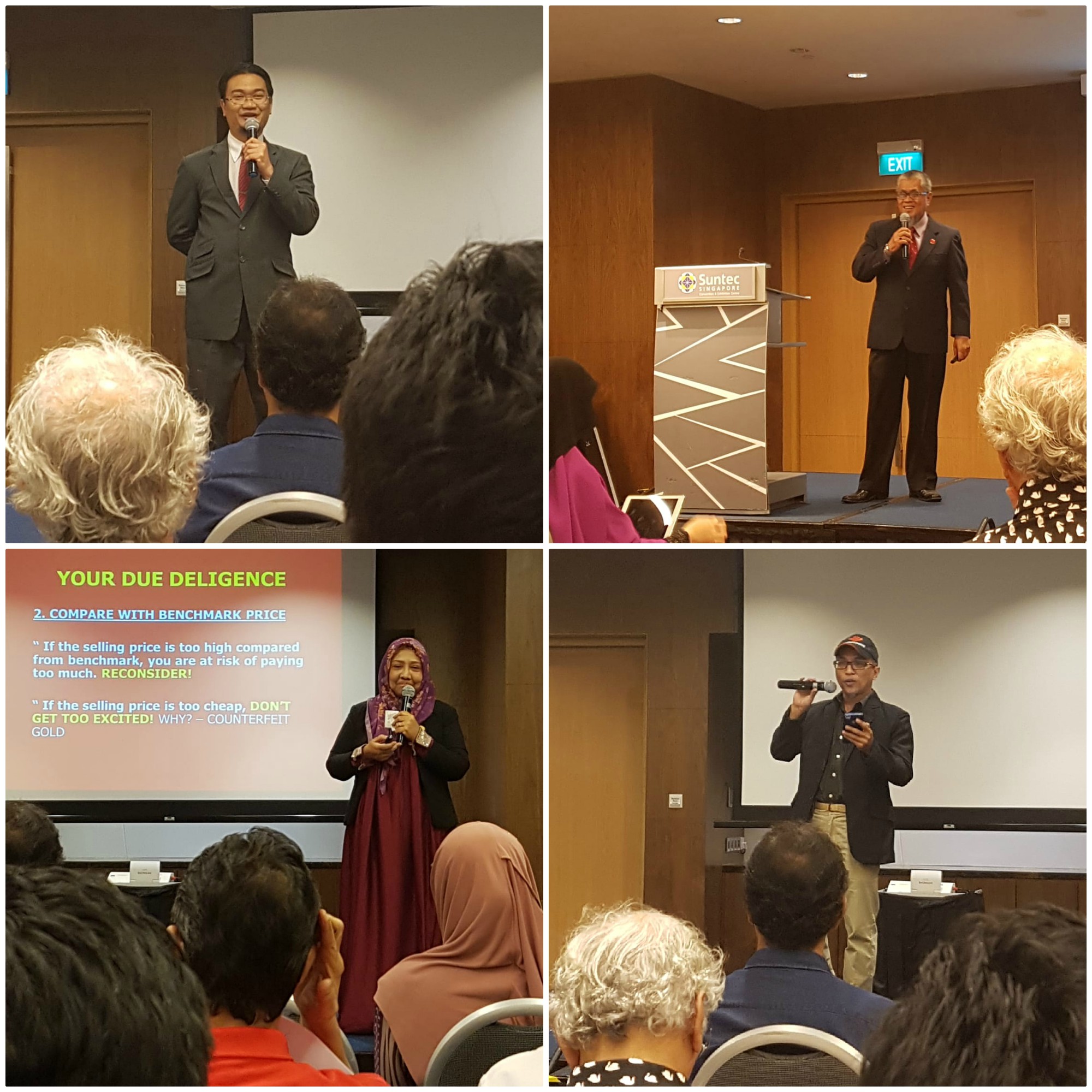 Picture : Top En Syukor Hashim, Mohd Suliman Hafid, Bottom Mama Azizah and En Zaidi Jizan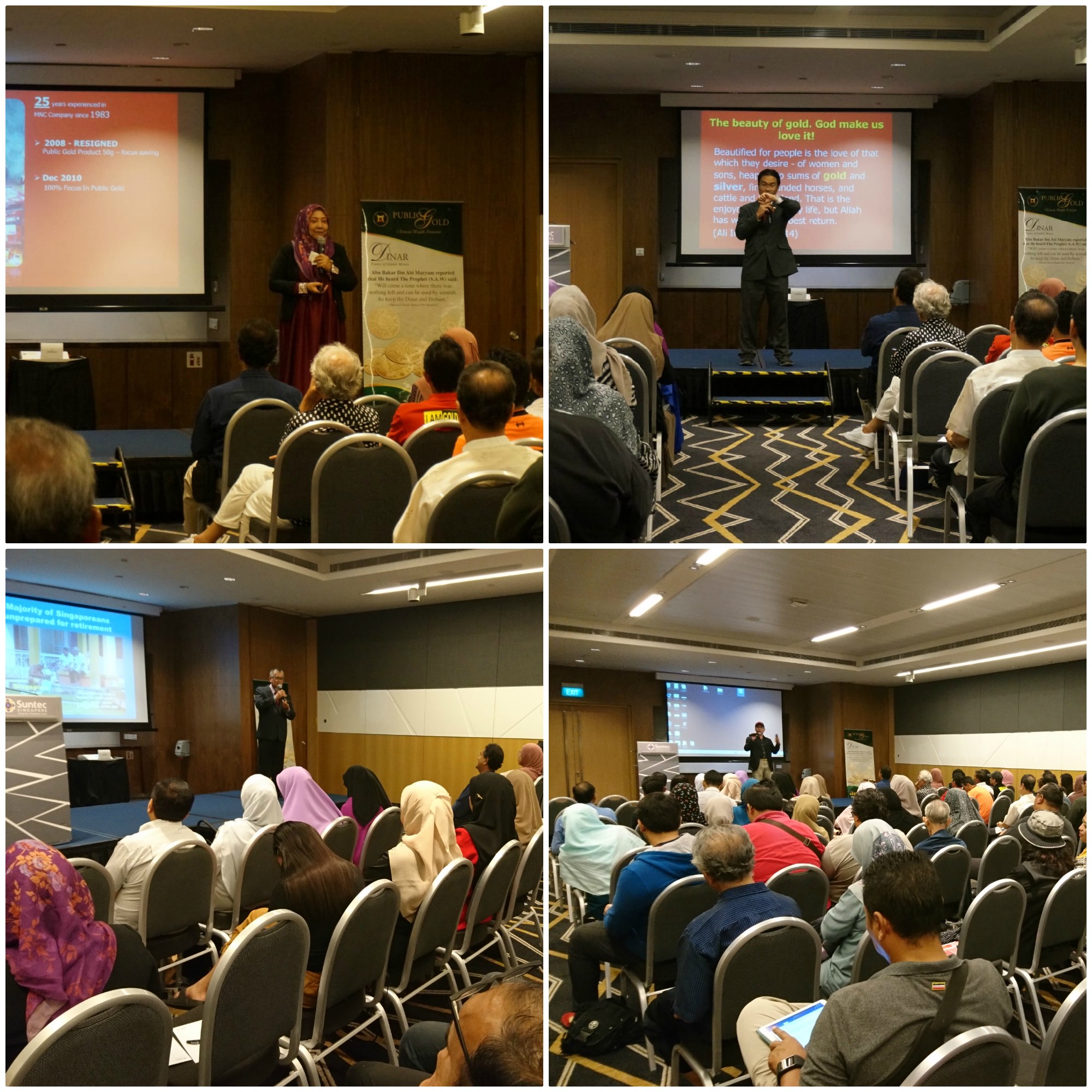 Picture : Attendance Full House!!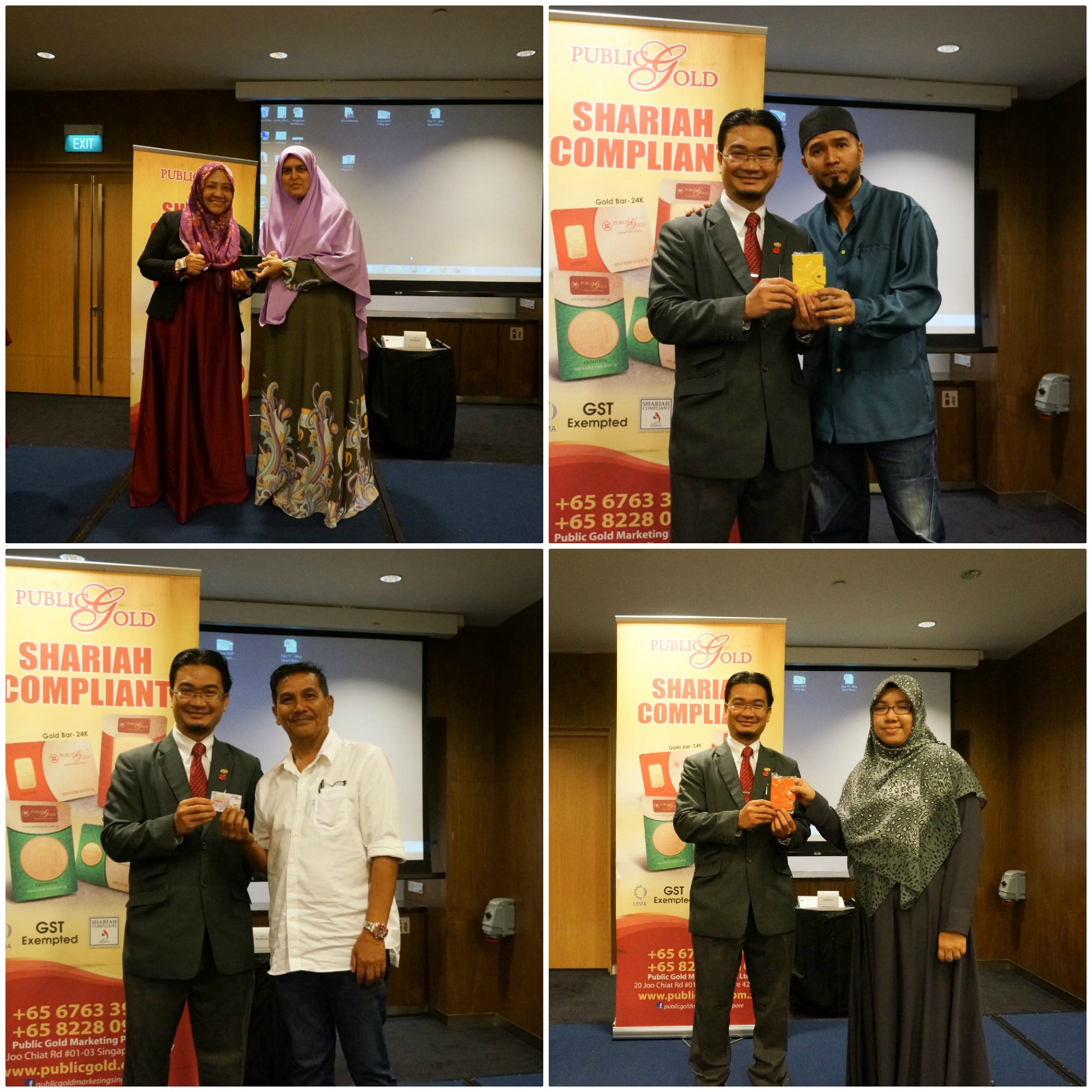 Picture : Congratulations to Lucky Draw Winners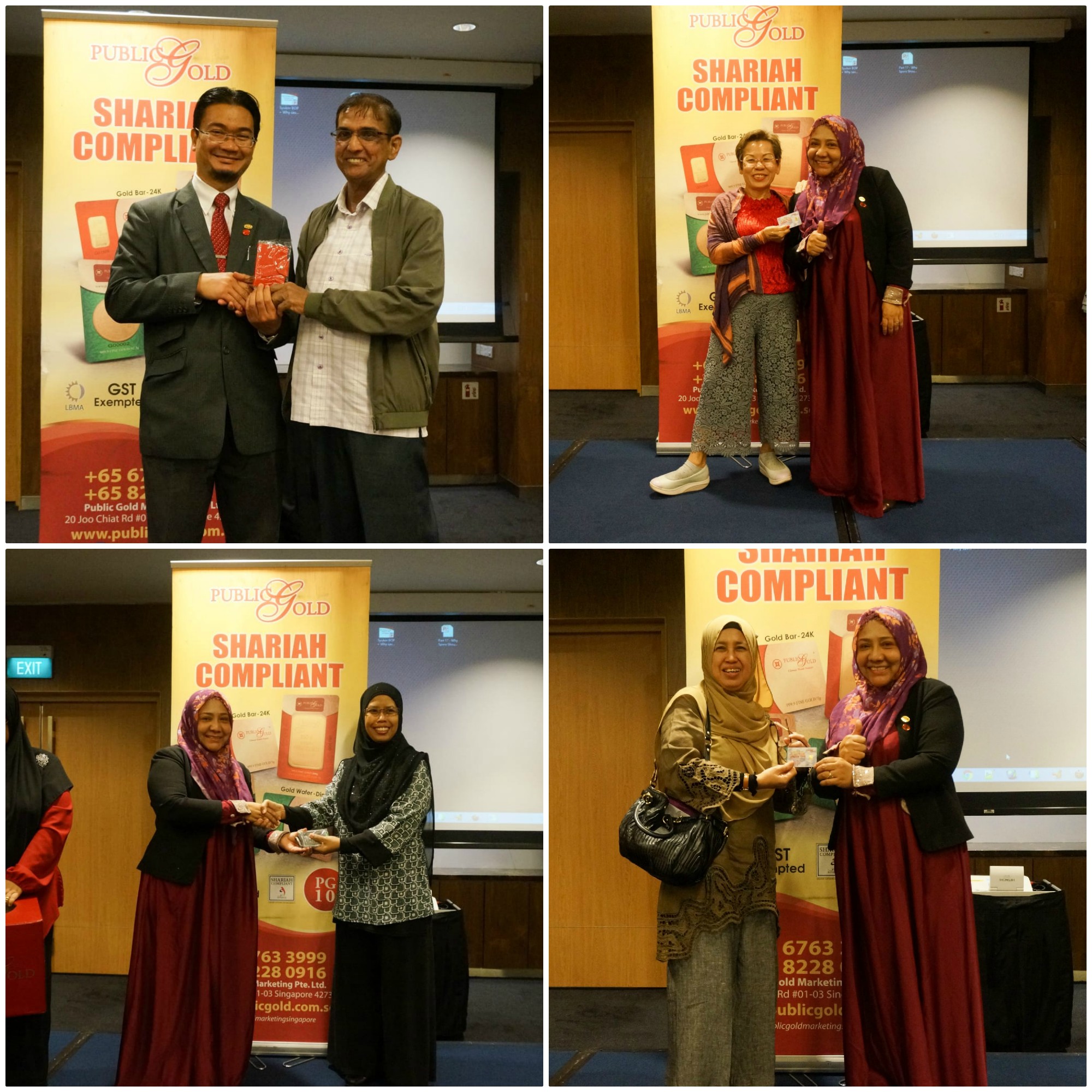 Picture : Congratulations to Lucky Draw Winners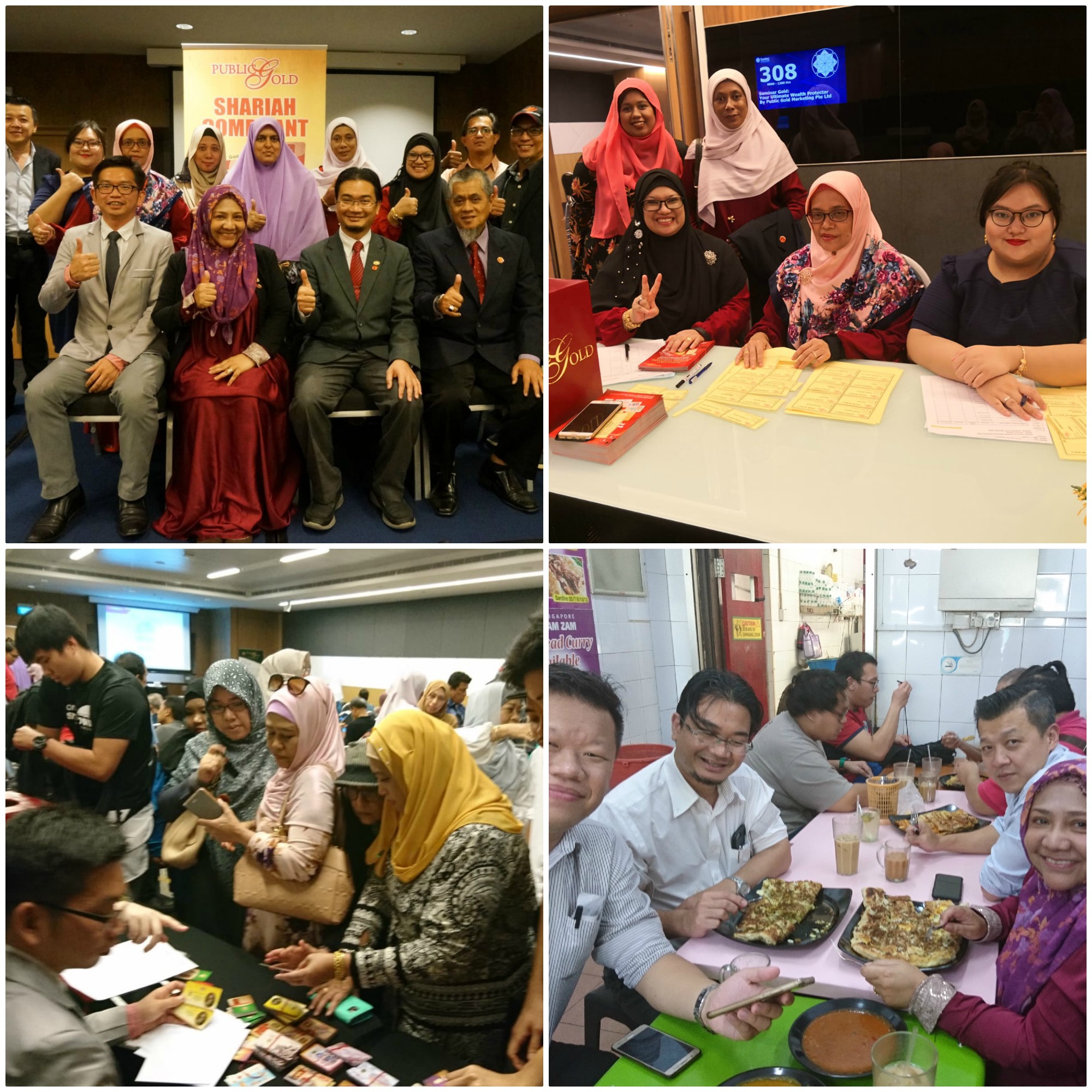 Picture : Grand Mega Seminar Team
Public Gold Singapore is committed to share the Gold Knowledge to the public.  This is our second Grand Event with 3 Join MD Speakers from Singapore and Malaysia.
Back to Heritage will become Singapore Public Gold Grand Event.  Tentatively we will be hosting the event every Year. Do Join us at Next Grand Event Mega Seminar in Singapore.    
Tips : Business Opportunity never wait for you, If you don't take the Opportunity it will fly away.  
Any further queries, please do not hesitate to contact the undersigned:
MOHD SULIMAN HAFID - PG 027857
Master Dealer for Singapore 
SMS/WhatsApp +65 9224 6333 (Spore) +6 016 6825 003 (M'sia)
Like Us at Page OneGoldDinar