Aug 2017 - Dealership Promotion
Grab National Day Promotion! Be a dealer with purchase of only 60gm GAP. Not only that you will be given 60 GoldCash to shop at our PGMall online shopping plus Free 1gm Gold Bar cost $80.00 for top 3 recruiter.
Yes promotion valid until 31st of August 2017. Make your Dream Come True ! Grab this Golden Opportunity and Start your Gold Business with Us.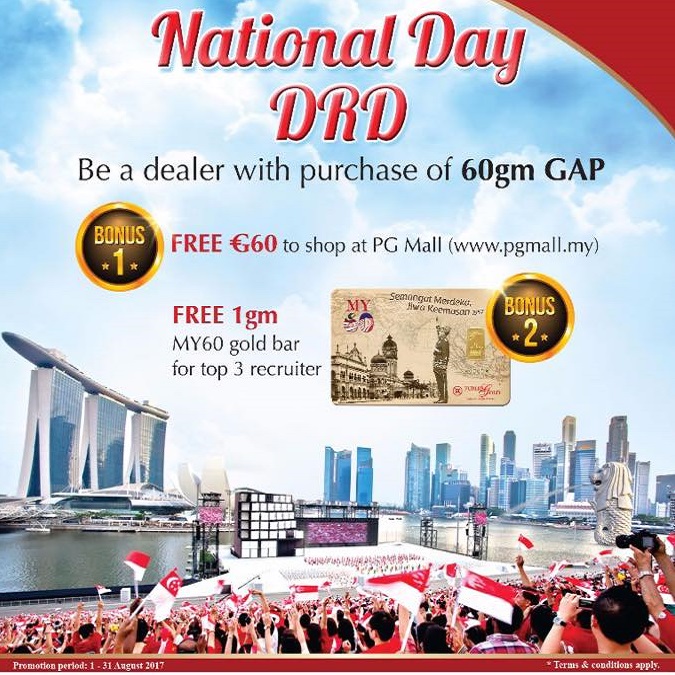 Hits: 2321
Read more: Dealership Recruitment Drive - DRD in Singapore 2017