Public Gold Hari Raya Gathering 2017, Singapore.
This year Hari Raya gethering was very special. We are not only celebrating Hari Raya but also for the first time Aurora Italia Jewellery was launched in Singapore Market. On that day all Aurora products was discounted at 5% and for every $800 worth of Aurora Jewellery customer will get 1 Free Charm.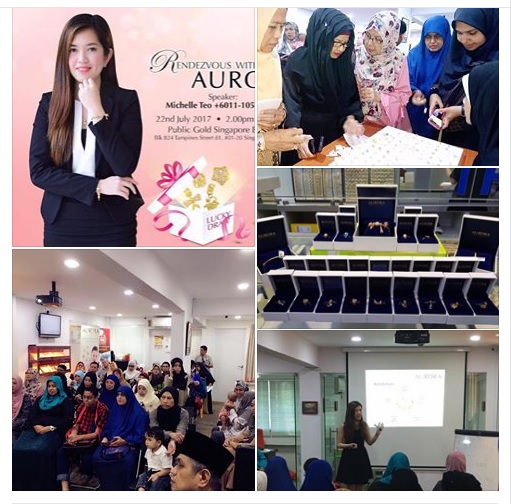 As usual lucky draw of 4 pcs 0.5gm gold bar coat $50 each was given to the lucky winners. For Aurora customer 3 pcs of Aurora charm was given away for lucky draw.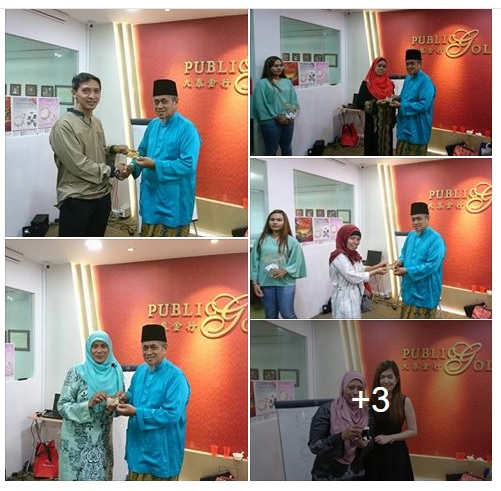 If you're interested to know more about Aurora Jewellery.  Please do not hesitate to Contact the name mentioned below:
MOHD SULIMAN HAFID - PG 027857
Master Dealer for Singapore
SMS/WhatsApp +65 9224 6333 (Spore) +6 016 6825 003 (M'sia)
Like Us at Page OneGoldDinar
Hits: 330