Gold Savings Program.
Gold Accumulation Program ( GAP ) is a method of long term gold saving plan at Public Gold which is backed by physical gold 100 % . Now you can buy, store and withdraw the minimum amount of physical gold as low as 1 gram. It is the easiest method of gold saving at the moment.
Five (5) advantages of GAP Public Gold ( PG ) :
Purchase and accumulate Gold as low as 1 gram .
Save gold with Public Gold is FREE , No limits of time and quantity .
Can withdraw physical gold from any branches as low as 1 gram.
Buy and sell online 24/7 without hassle.
Our 1 gram gold is the cheapest in town.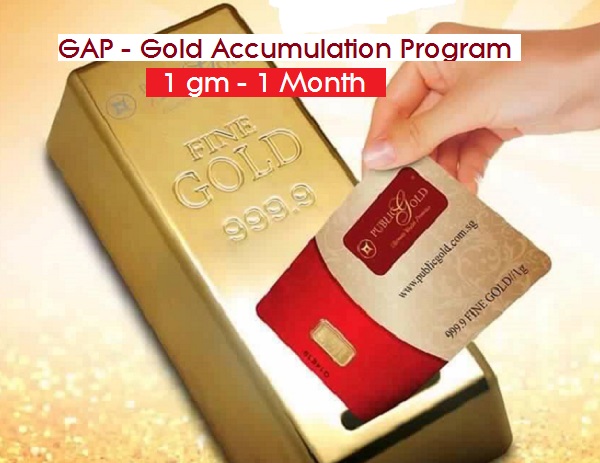 This long term Savings Plan Program is for Gold Saver to consistently buying gold. We encourage to save and accumulate gold every month. Which is the correct method to create an asset and thus become a successful gold investors. 
1 gm 1 month saving planning will develop your saving habits and it can be apply for the children education, your dream holiday or dream house with more gram saving habits. Save in gold is the most Risk Free investment.  The value of fiat money cannot sustain in long run due to inflation and Gold can hedge against inflation.
Below is example of GAP Account Statement for you to monitor.

Public Gold's unique LBMA accredited gold bars with various themes - besides could used as a form of wealth protection, can be used as meaningful & memorable gift to elders, friends and family for any festive seasons & celebrations. Public Gold offers the LOWEST price (whole sale and retail) 1gm LBMA gold bar In Singapore.
Below picture shows 1 gm Gold which can be purchase through your GAP Account. We also have bigger Gold Bar in our Store from 5gm to 1kg Gold Bar.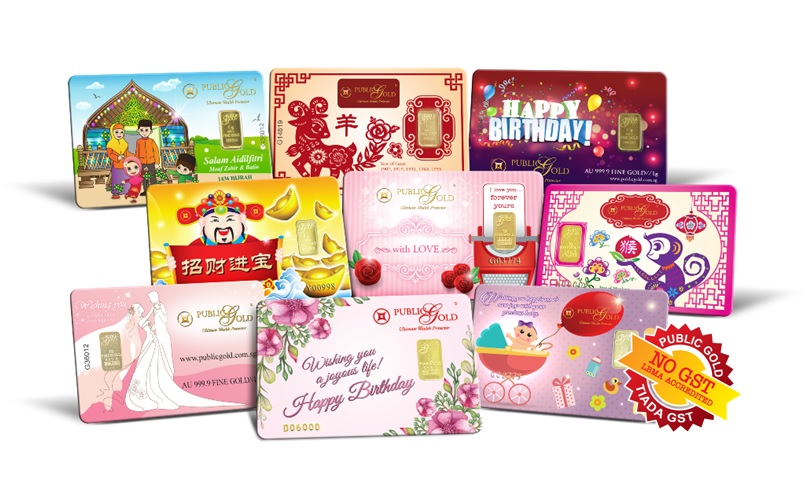 Ready to open GAP Account  CLICK HERE It is FREE !!! 

Tips : If You Save Gold Today, Gold Will Save You Tomorrow