On-line Transfer to Your GAP Account (Gold Accumulation Program)
The following Steps apply to Singapore but for Malaysia and Indonesia can use the same methods.
Here are Five (5) Easy Steps How To transfer money to your GAP Account.
Note : Minimum GAP Transfer Fund for:
Singapore is

Sgd$100

Malaysia

RM100

and
Indonesia

Rp 300,000

 
 Step 1 : Check Today GAP Price of 1gm at Public Gold Website: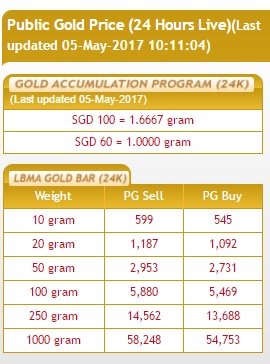 Picture Shows : GAP Price for 1gm is $60
Step 1a : Make payment to:
Singapore : Public Gold Marketing Pte Ltd - DBS Bank Current Account : 106-902-589-3
Malaysia : Public Gold Marketing Sdn Bhd - Maybank : 5571 3923 8048 | Public Bank : 3167-52-0833
Indonesia : PT. Dagang Emas Mulia - BCA No Rekening - 5425 1229 99 | Bank Mandiri : 124-00-0766543-4
You can Bank in the price of 1gm or more gm through on-line Bank Transfer or ATM Machine
Note * Please Snap Shot receipt as Proof of Payment and keep the receipt for future reference
Step 1b : Login to Public Gold Website Click below link  
Enter your :
Username (PG Code) &
Password and then Click Log In
* If not sure your Password Click forgot your Password ? to reset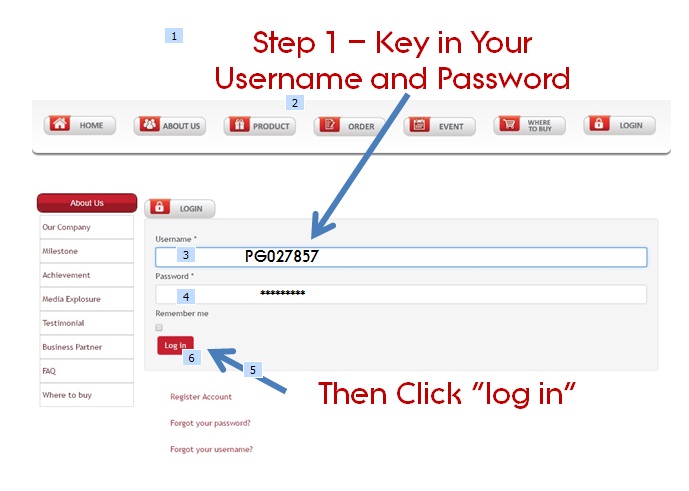 Step 2 :  At back office Click MY GAP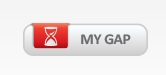 Step 3 :  Below image will appear then Click Purchase 

Step 4 :  Below image will prompt - do the following 5 Steps:
 Upload the jpeg image Proof of Payment Receipt eg Sgd $60.00 for 1gm of Gold
 Purchase amount for 2gm of Gold = Sgd $60.00 x 2 = $120
 Payment Amount Sgd $120.00
 Reference Number (Bank Slip)
 Click Request when all details have been filled-Up.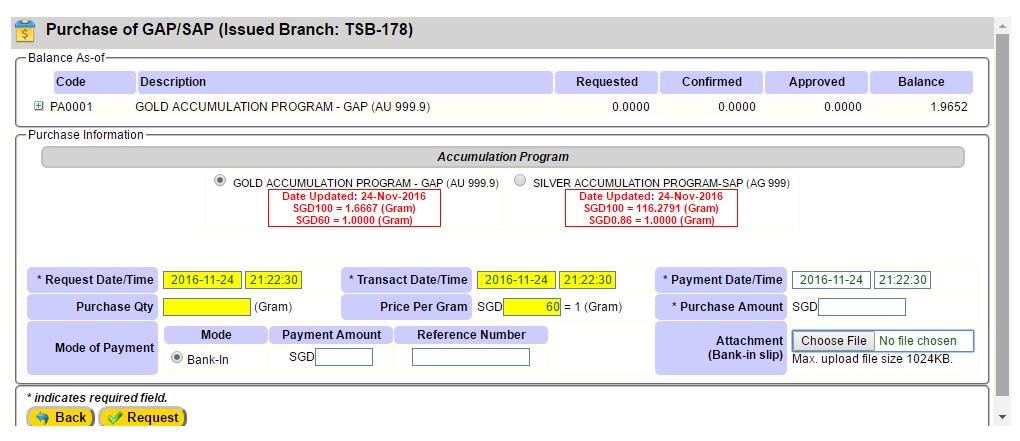 Step 5 :  Public Gold Admin will process ASAP. By the time you should be recieving notification through your Mobile or Email. You can check your GAP Account Statement by liog-in imto Public Gold back office.
Any query can contact :
Singapore: +65 9 6635 916 (WhatsApp)
Malaysia : Contact nearest Public Gold Branch or through Email:

This email address is being protected from spambots. You need JavaScript enabled to view it.

 
Indonesia : +62 8111 719 916 (WhatsApp) or through Email:  

This email address is being protected from spambots. You need JavaScript enabled to view it.

(Email)
Watch below short Video to understand more:
Note: You can withdraw in the form of Physical Gold Bar 1gm to 1kg or 1/2 Dinar Gold to 10 Dinar Gold Coins at all Public Gold Branches at anytime.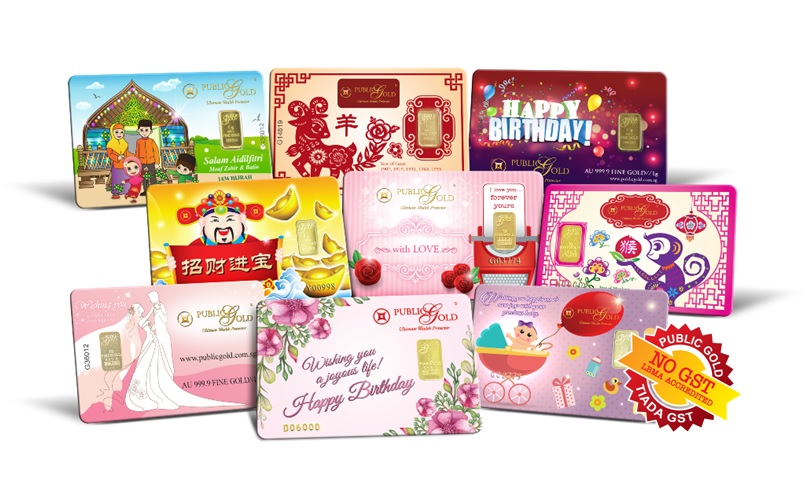 Picture: 1gm Gold Bar 999.9 24K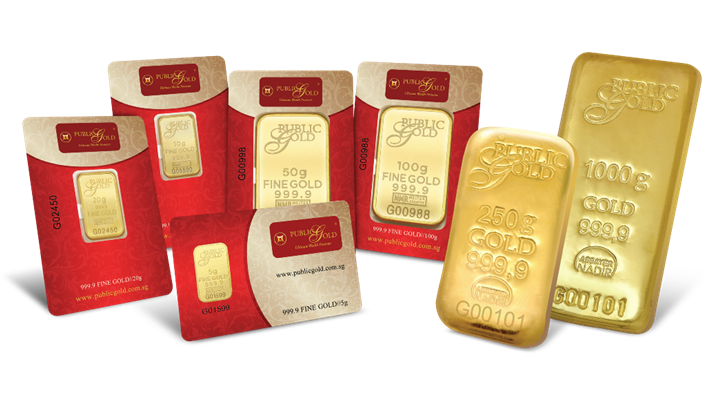 Picture: 5gm to 1kg Gold Bar 999.9 24K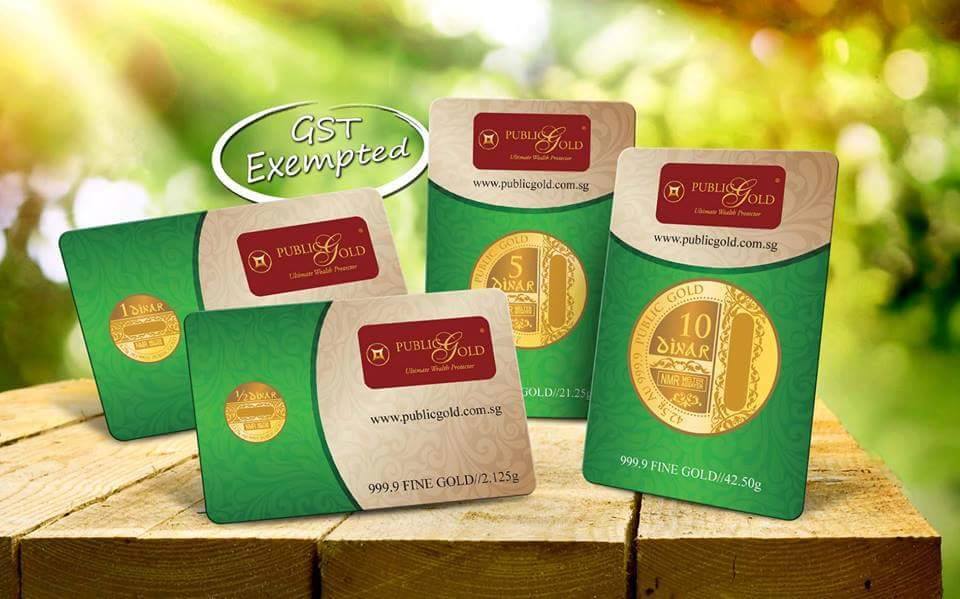 Picture: 1/2 Dinar to 10 Dinar Gold Coins 999.9 24K
If you're Interested to do Instalment Purchase Click below link :
Any query on how to start investing in gold. Please do not hesitate to contact the undersigned. Thank You
MOHD SULIMAN HAFID - PG 027857
Master Dealer for Singapore
SMS/WhatsApp +65 9224 6333 (Spore) +6 016 6825 003 (M'sia)