Shariah Compliant
Ten (10) years in Gold Industry, Public Gold has collabratiosn and partners with many other companies. 
Today we are proud to annouce that  Public Gold was certified by Armani Dr Mohd Daud Bakar Public Shariah Panel as Shariah Compliant.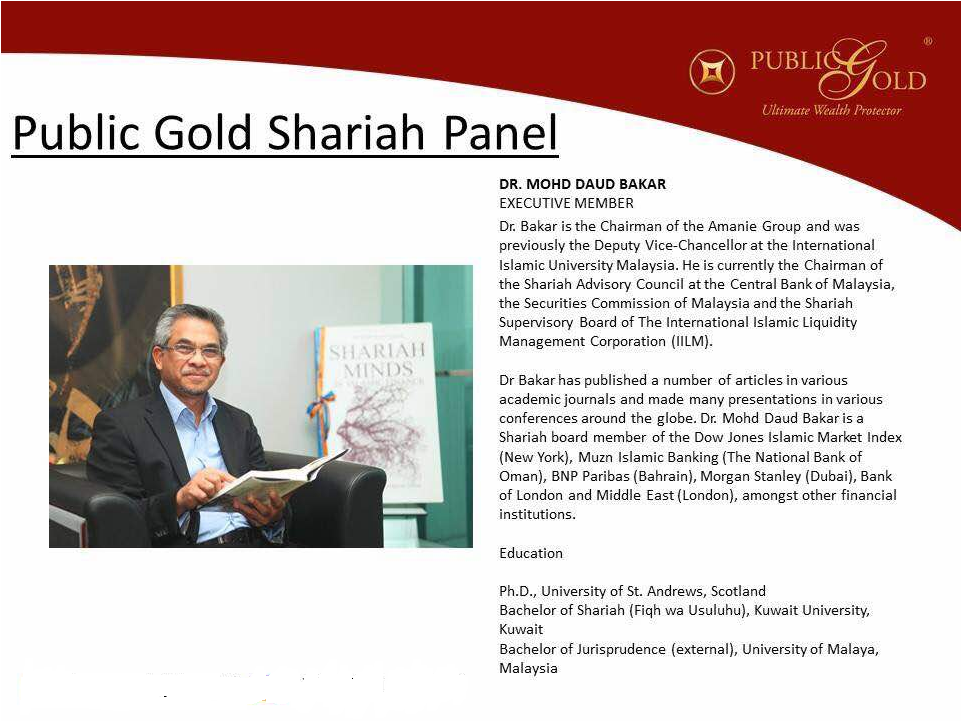 Picture : Dato Dr Mohd Daud Bakar - Public Gold Shariah Panel
Multiple Awards & Recognitions
Public Gold proudly received a lots of awards and recognitions as mentioned below:
1. The Malaysia Book of Record
    a. First Locally manufactured Certified Gold Bullion Bar
    b. First Locally manufactured Certified Silver Bullion Bar
2. Most Promising Entrepreneuship Award 2010
3. Master Class Awards International Gold Mint by ARFF
4. Industry Merit Award 2011,Asset Management
5. The Star Outstanding Business Awards 2011 - SOBA
6. SMEs Best Brands Award 2011 - The BrandLaureate

Picture : World's Leading Precious Metals Provider
Public Gold Corporate Business Partners
Below are Public Gold corporate business partners with solid and reputable organisation
Koperasi Dagang Emas (KDE) - Corporate Business Partner
Partnership with Nadir Metal Refinery - Turkey
Partnership with POS Ar Rahnu in Malaysia
Partnership with Post Malaysia
Parnership with The Perth Mint - Australia
Parnership with Oracle
Partnership with Bank Rakyat
Partnership with Bank Muamalat
Partnership with Agro Bank
Partnership with Ar-Rhan
Partnership with Koperasi Pemodalan Melayu Negeri Johor Berhad
Partnership with Bank Islam
Partnership with Ar Rahnu
Parnership with Angkatan Tentera Malaysia
Parnership with Malaysia Gold Association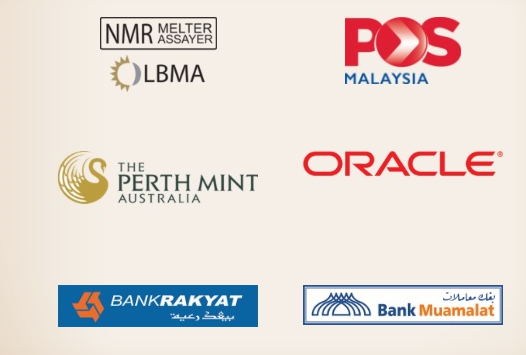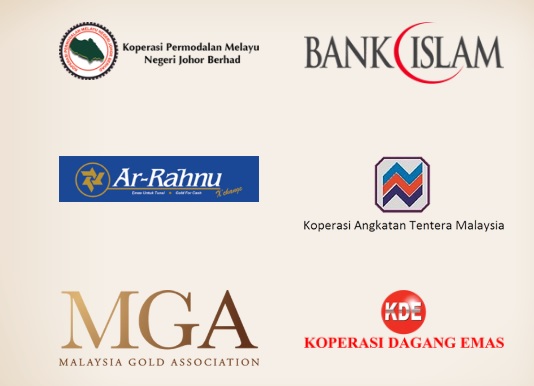 Picture : Public Gold Corporate Business Partner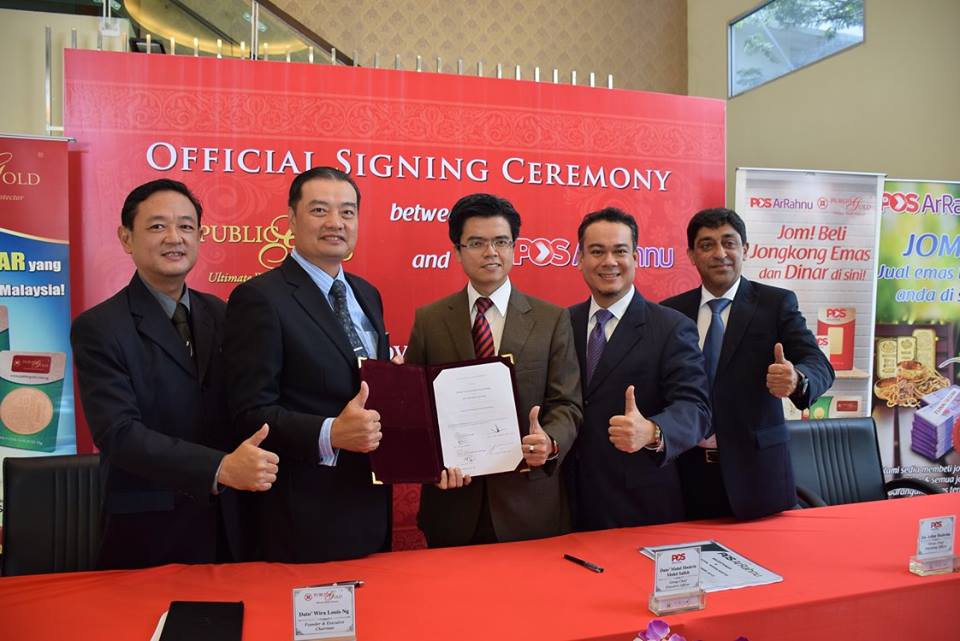 Picture : Official signing ceremony with Pos ArRahnu 26 Nov 2015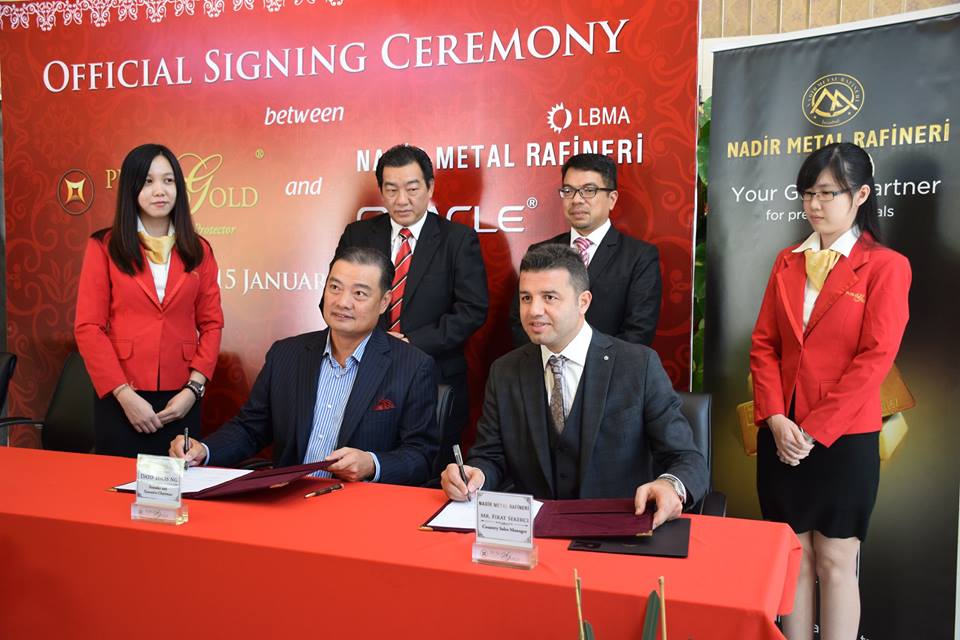 Picture : Official signing ceremony with Nadir Metal Refineri Turkey 15 Jan 2015
Investing in physical Gold and Silver Bullion need vast amount of knowledge.  You also need a solid organisation and reputable company to deal with.  If you are interested to get more information and Tips on:
Why choose Public Gold as your Investment Platform?
What are the benefits holding Physical Gold?
How to benefit as Public Gold Dealer?
Do join us for FREE Gold Seminar in Singapore, Malaysia, Indonesia and Brunei Darussalam which conduct every Month.  To Register the Seminar Click Here Now!
We still looking for those interested to Join our Business. If you're living in Singapore, Malaysia, Indonesia or Brunei Darussalam you could be the one. If you need my guidance on gold investment and up to date gold prices, news etc. Contact the undersigned Today!
MOHD SULIMAN HAFID - PG 027857
Master Dealer for Singapore
SMS/WhatsApp +65 9224 6333 (Spore) +6 016 6825 003 (M'sia)
Like Us at Page OneGoldDinar