Public Gold - Global Business Centre
Address: Plot 21, Technoplex, Medan Bayan Lepas, Taman Perindustrian Bayan Lepas Phase IV, 11900 Bayan Lepas, Pulau Pinang, Malaysia.  The Grand Opening of Public Gold  Corporate Office - Now called PGGBC launched by Seri Paduka Baginda Raja Permaisuri Agong Tuanku Hajah Haminah on 15th March 2012.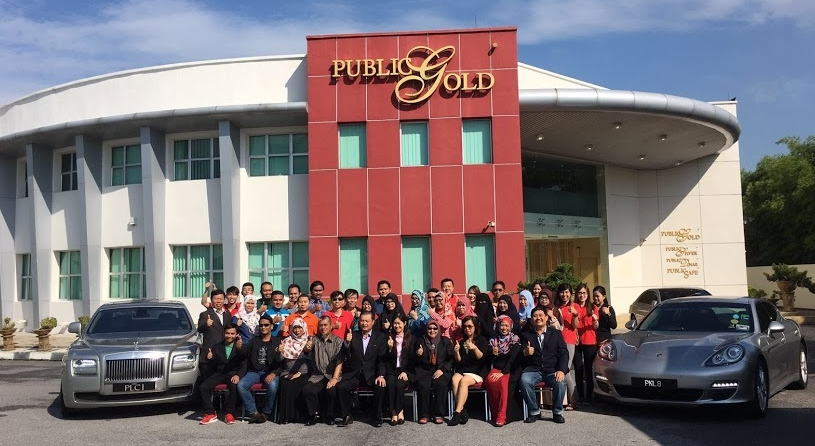 Picture: Public Gold Global Business Center in Penang, Malaysia
One Gold Dinar is the Authorized dealer for Public Gold Malaysia. With more than 20 Branches all over Malaysia, you can always visit the office near your place to purchase Gold and Silver Bullion and Dinar and Dirham Coins.

Picture: Public Gold Branch Office in Malaysia and Indonesia
Public Gold Malaysia conducts Gold Seminar every month in the whole of Malaysia. We would encourage you to get more knowledge first before investing in Gold. Do join our seminar. To know the seminar schedule CLICK HERE
Yes.. If you're ready to start investing and saving in Gold and Silver you can always Sign Up for an Account. There is no additional fee for you to become Public Gold Dealer and Customer. Just Click the Button below to Register.

If you need my guidance and assistance on gold investment, Tips, news, etc. Contact the undersigned Today! or you may Join our Telegram Learn Investing Click One Gold Dinar. 
MOHD SULIMAN HAFID - PG 027857
Master Dealer for Singapore
SMS/WhatsApp +65 9224 6333 (Spore) +6 016 6825 003 (M'sia)
Like Us at Page OneGoldDinar