About Public Gold
Public Gold first office was located at Bukit Jambul in Penang Island, Malaysia in 2008.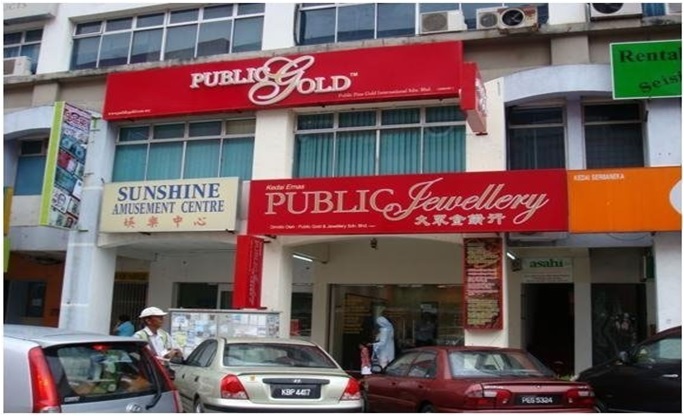 Picture : Public Gold First Office in 2008
Begin with humble at 2nd floor small office, Bukit Jambul and then branched out to Bishop Street on the Penang Island, Malaysia and to Bandar Sunway in Selangor.
A year later, offices opened across other Malaysia states such as Kota Bharu, Ipoh, Sungai Petani and Johor Bahru. As at 2011, seven more branches were added, including Kuching, Kuantan, Kuala Terengganu, Melaka, Seremban, Alor Star and Ampang.
Having established itself in Malaysia with 20 branches all over the Malaysia States. Public Gold setting its sights on regional markets for expansion.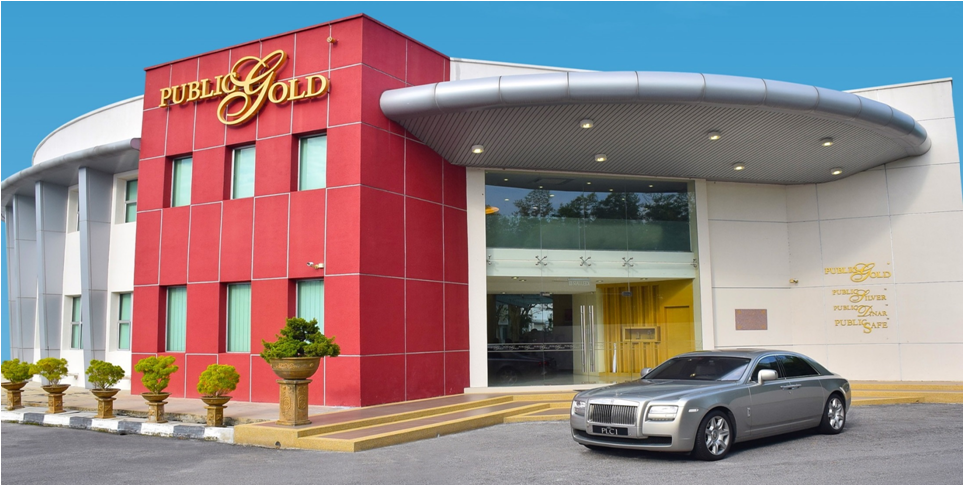 Picture : Today, Public Gold Global Business Center
Expansion Business to Singapore and Indonesia
In 2013 Public Gold set-up its sales and marketing branch office in Singapore, 2016 in Jakarta, Indonesia, and coming to Brunei Darussalam, Vietnam, China and other country.  Public Gold will expand and continue growing.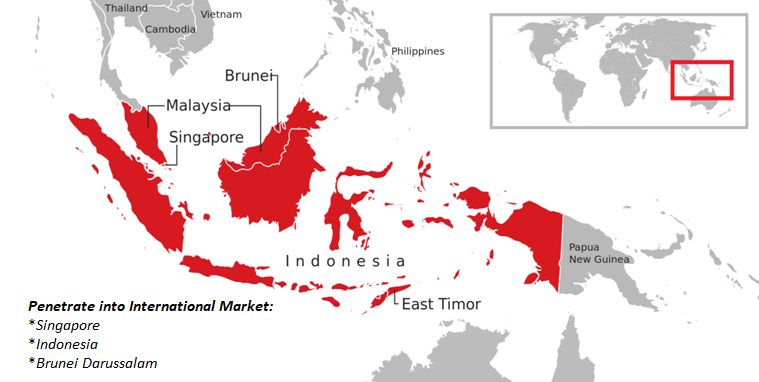 Picture : 20 Branches in Malaysia, Including Singapore and Indonesia
 Public Gold Solid Business Structure
Public Gold Group business structure today having a very solid and reliable organisation with the following Entity:
Public Gold International Sdn Bhd
Public Gold Marketing Pte Ltd, Singapore
Public Gold Marketing, Indonesia
Koperasi Dagang Emas Bhd 
Public Safe Sdn Bhd
PG Gold Museum - 1st in South East Asia
Public Gold Foundation
Public Gold Mint
PG Mall - E Commerce
Aurora Italia
Auxilari Police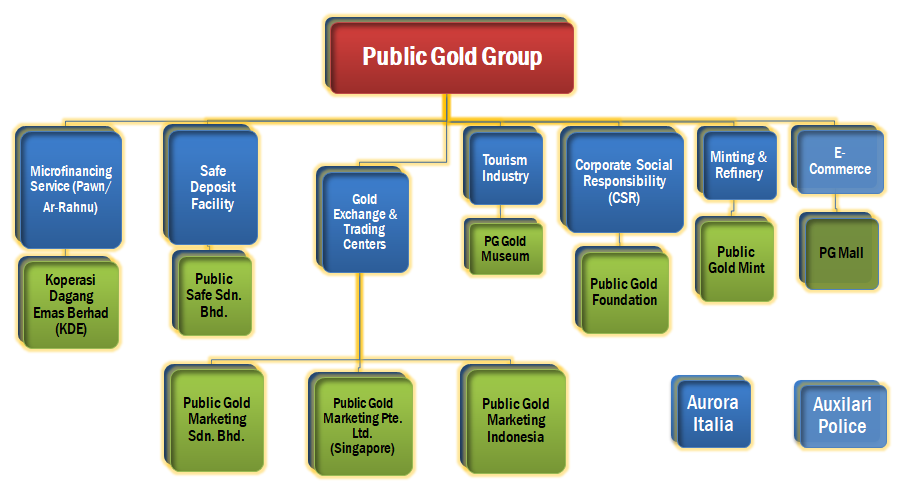 Picture : Present Public Gold Group Business
Public gold now is the largest Physical Gold Bar Trading company in Malaysia with 24 hours X 7 days on-line , Its hassle FREE.  Public gold specialised in Investment Precious Metal (IPM) with 150 to 300 employee in Malaysia , Singapore and Indonesia and more than 120,000 customer base.  
Why Public Gold ?
To date Public Gold can be considered as World's FIRST Physical Gold Trading Platform with Shariah Compliant. Public Gold offers a platform to buy and sell 100% Physical Gold & Silver on-line 24/7 . Today Public Gold business already 10 years with solid organization.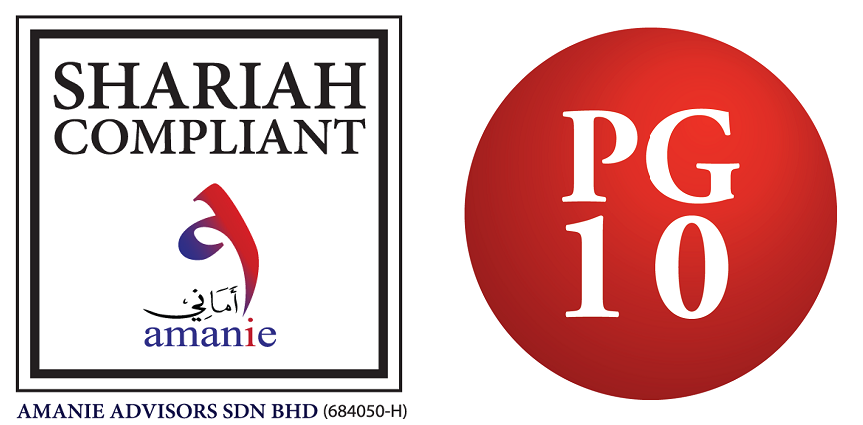 Physical Gold and Silver Business with Shariah Compliant
London Bullion Market Association (LBMA)
GST Exempted
1st in Malaysia & Singapore LBMA Accredited and GST exempted Dinar Gold Wafer
Lowest Selling Price in Town
Minimum Margin spread between Buying and Selling Price.
24 hours 7days Online booking system.
Transparent Selling and Buying Pricing Mechanism.
Guarantees buy back even scratched or bend.
All products are certified by Quality Assayer with Individual Certificate.
Awarded by The Malaysia Book of Record as the first manufactured certified Gold and Silver Bullion Bars.
It makes a luxury gift for loved ones,
It can be passed on to your children, grand children even great grand children.
Watch Public Gold Corporate Video to understand more :
To find out who is Public Gold Corporate Business Partner? CLICK HERE
We still looking for those interested to Join our Business. If you're living in Singapore, Malaysia, Indonesia or Brunei Darussalam you could be the one that we are looking for. If you need my guidance on gold investment and up to date gold prices, news etc. Contact the undersigned Today!
MOHD SULIMAN HAFID - PG 027857
Master Dealer for Singapore
SMS/WhatsApp +65 9224 6333 (Spore) +6 016 6825 003 (M'sia)
Like Us at Page OneGoldDinar