GAP  - Gold Accumulation Program ( Long-Term Savings Plan)
So you're ready to Start the Gold Saving Program just follow the Step below :
The following Steps apply to Singapore but for Malaysia and Indonesia can use the same methods.
Here are Five (5) Easy Steps How To Open New GAP Account. 
Note : Minimum GAP Transfer Fund for:
Singapore is

1gm

Price of Gold
Malaysia

RM100

and
Indonesia

Rp 300,000
Step 1 : Check Today GAP Price of 1gm at Public Gold Website below: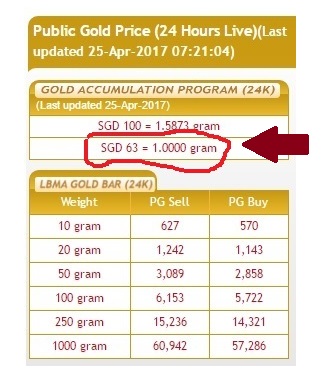 Picture : Shows the GAP Price is $63 per gram
Step 2 : Make payment to:
Singapore : Public Gold Marketing Pte Ltd -

DBS Bank

Current Account : 106-902-589-3 
Malaysia : Public Gold Marketing Sdn Bhd - 

Maybank

: 5571 3923 8048 | 

Public Bank

: 3167-52-0833 
Indonesia : PT. Dagang Emas Mulia -

BCA

No Rekening - 5425 1229 99 |

Bank Mandiri

 : 124-00-0766543-4
You can Bank in the price of 1gm or more gm through on-line Bank Transfer or ATM Machine
Note *Please Snap Shot the receipt as Proof of Payment and keep the receipt for future reference
Step 3A : If You don't have PG Code.  
(What is PG Code? CLICK HERE )
*Submit your Proof of Payment (screen shot) together with your particular details below: 
             Your Full Name
             NRIC Number | KTP
             Snap Shot NRIC (Front & Back)
             Your Handphone Number and Email
             Indicate "Introducer" Mohd Suliman Hafid - PG027857 if you need my guidance in Gold Investment.
Singapore: +65 9 6635 916 (WhatsApp)
Malaysia :

This email address is being protected from spambots. You need JavaScript enabled to view it.

(Email) or Contact nearest Public Gold Branch
Indonesia : +62 8111 719 916 (WhatsApp) or

This email address is being protected from spambots. You need JavaScript enabled to view it.

 (Email)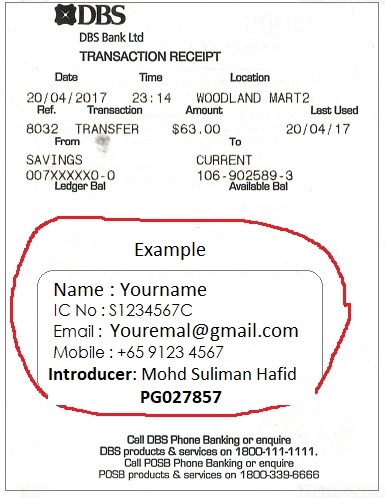 Step 3B: If You already have PG Code
Just Submit Your Name and PG Code only.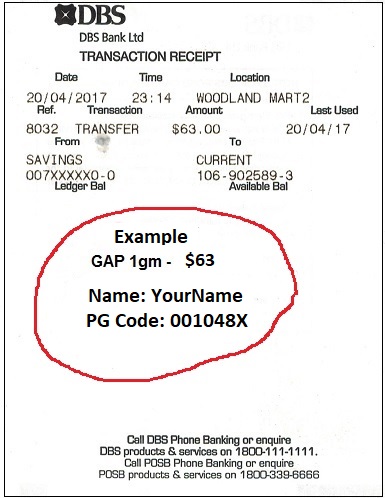 Step 4 : Your New application will be processed within 48 hours.  
Public Gold Admin will send notification through your email or your mobile phone.
Make it a habits to accumulate your gold savings every month. Try to put away 10–15 percent of your income as savings. If your expenses are so high that you can't save that much, it might be time to cut back. To do so, identify non-essentials that you can spend less on, such as entertainment and dining out.
If you have any query please contact Public Gold Admin or My Mobile whatsapp +65 9224 6333 MOHD SULIMAN HAFID-PG027857
Singapore: +65 9 6635 916
Malaysia : Contact Nearest Branch
Indonesia : +62 8111 719 916
Step 5 : Check Your GAP Statement Account,
Log in to Public Gold Website below:
Then Click MY GAP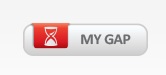 Then Click Statement 
Below is Example of GAP Statement Account.

To stay active - your GAP account must have at least 1gram remain in the account.  This 1 gram can be withdrawn if you wanted to close the account.
You can withdraw in the form of Physical Gold from 1gm to 1kg or 1/2 Gold Dinar to 10 Gold Dinar at any Public Gold Branches in Singapore, Malaysia and Indonesia at anytime during office hour.  
Tips: Start your long-term Saving Plan with GAP Account Today! 
Any query, please do not hesitate to SMS/WhatsApp +65 9224 6333 . Thank You
Hits: 1504