All Smart Customers and Dealers (Agents) should recieve their PG Code through Email.
PG Code is used to log-in the back office for the following:
Make a purchase and sell back the physical Gold and Silver Bar - 24 hours and 7 days .
Transfer Money to Your GAP Account (Gold Accumulaltion Program)
Make Instalment Purchase - EPP (Easy Payment Purchase)
Check Your Account Info, Event, GAP Statement, Order Transaction, Hierarchy and many more.
How to Log in the Back Office with Your PG Code 
Just follow below Three (3) easy steps :
Step 1. Go to Public Gold Website or Click below Link:
Step 2. Use your PG Code as your Username , see below picture: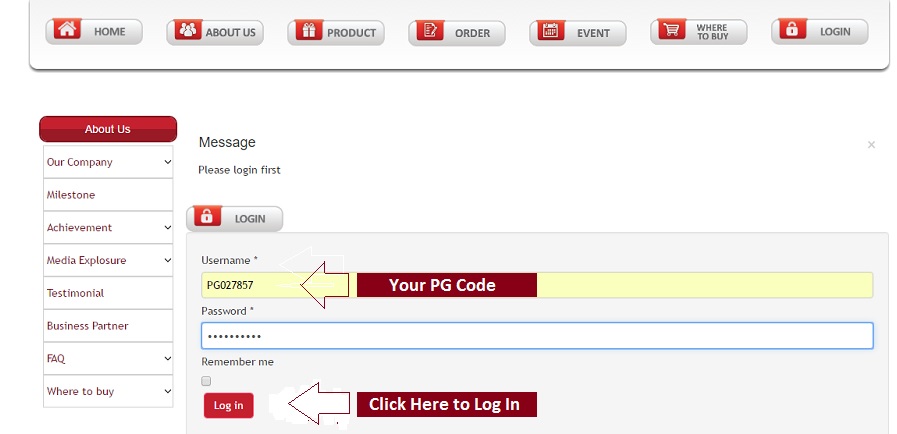 Step 3. Enter Your Password. If not sure your password Click Forgot Your Password (see below picture)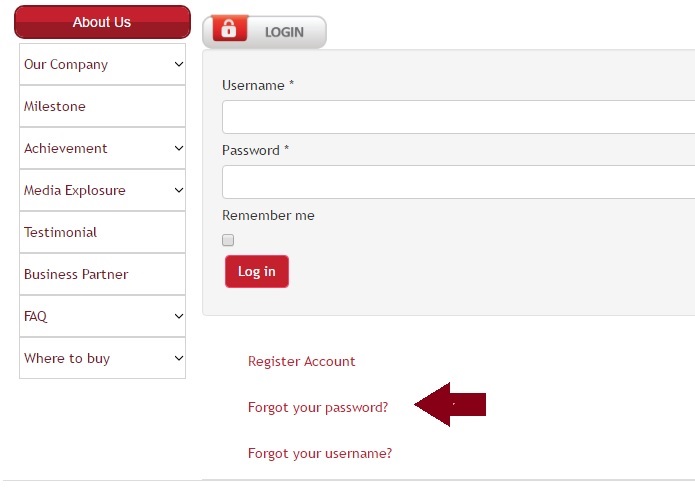 If you recieve this statement : Invalid email address please contact the nearest Public Gold Branch for clarification.  This may be due to wrongly key in the email during registration.
Singapore: +65 9663 5916  
Malaysia :   Contact Nearest Branch                           
Indonesia : +62 8111 719 916
If you interested to make Extra Money in Public Gold, always use your PG Code as Intoducer when you promote this program to your friends or customer. See below example :
MOHD SULIMAN BIN HAFID 
PG027857
+65 9224 6333
Are you Ready to Start Your Gold Saving Program - GAP ?  CLICK HERE
Tips:  Follow My Facebook so that I can guide you how to Earn commission as a Dealer Public Gold.