How to Buy Gold and Silver Bar at Public Gold
Public Gold provides the best way for you to buy and sell Gold & Silver Bar, Dinar and Dirhams.
You can choose which of the following easiest method:
Buy and Sell over the counter at Public Gold Branch Office.
Buy online 24 hours / 7 days hassle FREE.
Buy Easy Payment Installment - EPP
Gold Accumulation Program Account.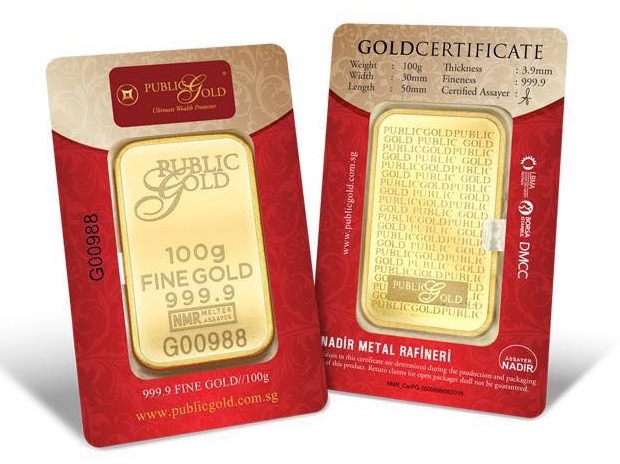 Method #1 -  Buy at Public Gold Branch Office.
Select your prefer Public Gold Branch office located at:
Make a payment and get 'Ready Stock' Gold, Silver, Dinar and Dirham at the branch. For new person please get your PG Code there for your second and subsequent purchases later.
Note: If you'd like to get up-to-date readings and guide for Gold Investment, place my name below and PG Code as your introducer:
Mohd Suliman Bin Hafid PG027857
Method #2 - Buy Online 24 hours/7 days Hassle FREE
If you prefer to buy online this method is much easier and hassle FREE. You can buy the Gold and Silver Bar, Dinar and Dirham coins and collect the items at the nearest Public Gold branch Office.
You can register FREE temporary PG Code by clicking the link below:
Note: Again place my name Mohd Suliman Hafid and PG Code 027857 as your introducer:
After getting your Temporary PG Code you can make an order online by log-in into the public gold website below. Use temporary PG Code and password provided. Click below link:
Method #3 - Buy Easy Payment Installment
Use the same Method #2, the difference is you buy through installment program.
Easy Payment Purchase (EPP) is an installment program with 4 times payment or 10 times payment.  EPP is Shariah Compliant and it is suitable for those who are intended to keep 'Gold Bar' 10gm and above and Dinar Coins. Read more Easy Payment Purchase - EPP CLICK HERE
Method #4 - Gold Accumulaltion Program Account.
A method which you can buy Physical Gold and Dinar and save it for Free at Public Gold. Just open your GAP Account with your PG Code and you can start gold savings program as low as 1gm monthly.  You can withdraw your physical gold or sell back your gold any time.
If you like to know more about GAP Account? Please CLICK HERE
If you need any further assistance or have queries regarding Gold Savings and Investment. Please do not hesitate to Contact me the under-signed.
MOHD SULIMAN HAFID - PG 027857
Master Dealer for Singapore
SMS/WhatsApp +65 9224 6333 (Spore) +6 016 6825 003 (M'sia)
Like Us at Page OneGoldDinar