Buy and Sell Gold Bullion On-line.
*Note:  If you're new comer and don't have PG Code to login to the back office, please skip this step and come back after getting your PG Code.
To FREE Sign-Up and get the PG Code CLICK HERE Now!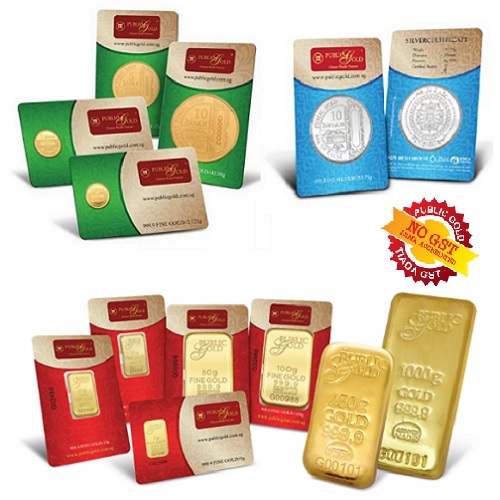 Five (5) simple step how to order Gold, Silver, Dinar and Dirham On-line. 
Log-in to Public Gold Website below:
                >>>Publicgold.com.sg (For Singapore)
                >>>Publicgold.com.my (For Malaysia)
                >>>Publicgold.co.id (For Indonesia)
Step 1 : Enter your: 
Username (PG Code) &
Password and then Click Log In 
*if not sure what is your password select  forgot your password ? to reset.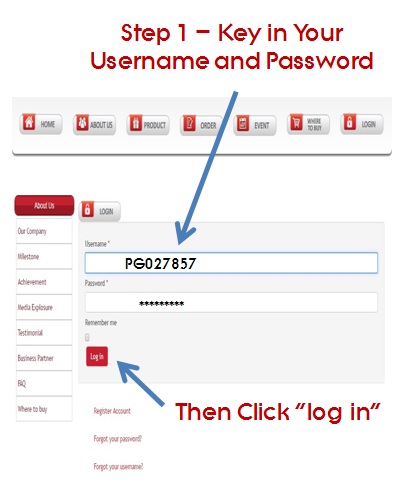 Step 2 : Click "Order" Button then Click "Purchase Order"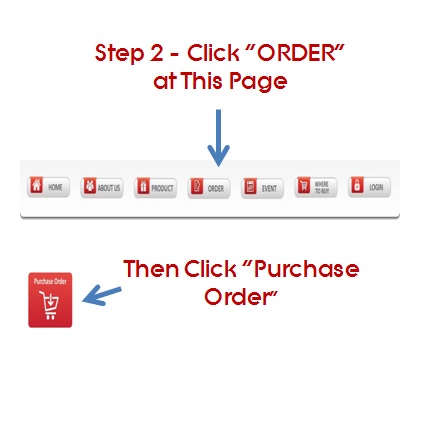 Step 3 : Select the item you like to Order then click "Add to Cart" example below 1/2 Dinar, then click "cart" after confirmation.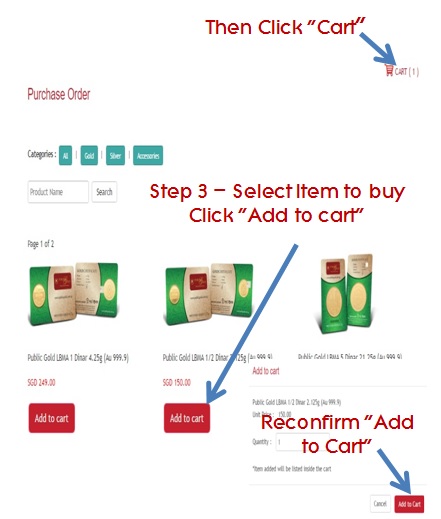 Step 4 : Click "Proceed to Next Page" when everything is in order.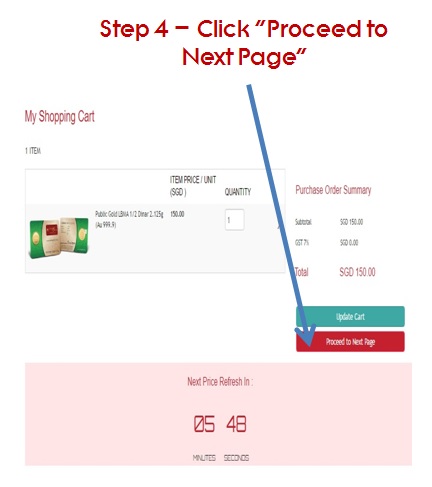 .
Step 5: Click "Proceed to Payment" when all the entry are correct.  
For Singapore Place of Collection is Tampines.
Payment Option 1. Full Payment 2. EPP Easy Payment Purchase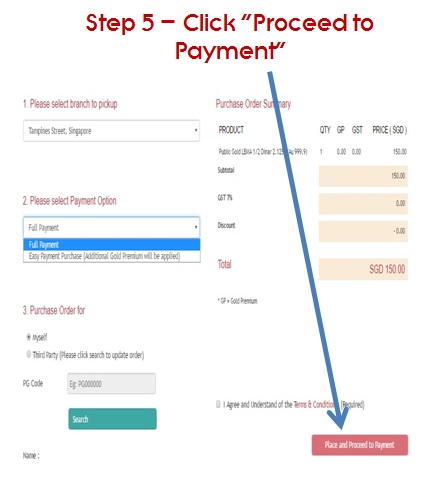 You can Download How to buy Gold & Silver in Pdf Format here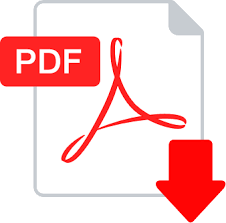 Important Info :
Singapore - Public Gold DBS Bank Current Account :

 106-902-589-3 

Malaysia - Public Gold Maybank : 5571 3923 8048 | Public Bank : 

3167-52-0833

Indonesia - PT. Dagang Emas Mulia - BCA No Rekening - 5425 1229 99 | Bank Mandiri : 124-00-0766543-4
Any query can contact :
Singapore: +65 9 6635 916 (WhatsApp)
Malaysia : Contact nearest Public Gold Branch 
Indonesia : +62 8111 719 916 (WhatsApp) or through Email:

This email address is being protected from spambots. You need JavaScript enabled to view it.

(Email)
Start holding Gold for your Ultimate Wealth Protector by consistently buying gold Every Month. You can use either one of below method :
 1. GAP Account 
If you need more information about investing in gold. Please do not hesitate to contact the undersigned. Thank You  
MOHD SULIMAN HAFID - PG 027857
Master Dealer for Singapore
SMS/WhatsApp +65 9224 6333 (Spore) +6 016 6825 003 (M'sia)
Like Us at Page OneGoldDinar