Gold Dealer With The X-Plan
Public Gold provide an easy Trade-in used Gold called The X-Plan.  This X-Plan is to encourage more Gold Enthusiast to save and invest in Gold & Silver, Dinar & Dirham with better profits.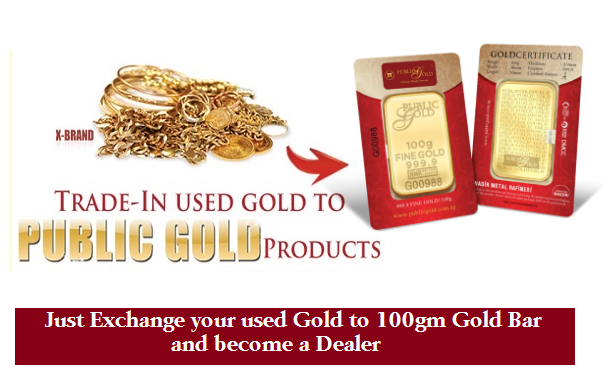 Some Singaporeans think buying a lot of gold jewellery is the same as investing in gold. In particular, buying and gifting gold jewellery has deep cultural roots among Chinese and Indian Singaporeans, who tend to consider it as a sound investment. However, this is a misguided tradition. There is a big difference between investing in gold bullion and gold coins and buying jewellery from a store.
In fact, many women have received unpleasant surprises when trying to sell their jewellery at a gold price peak, only to break even. Read More Info CLICK HERE
Just exchange your used Gold jewellery 916 and others to 100gm Gold Bullion with 999.9 24K  and become a Gold Dealer then you can Start trading in Gold and create an Income. 
The X-Plan is the most easiest method for you to become a Public Gold Dealer and start to enjoy the benefits as Dealer or Agent CLICK HERE to know more.
Just Exchange your used Gold Jewellery to Public Gold Bullion value of 100gm Gold Bar.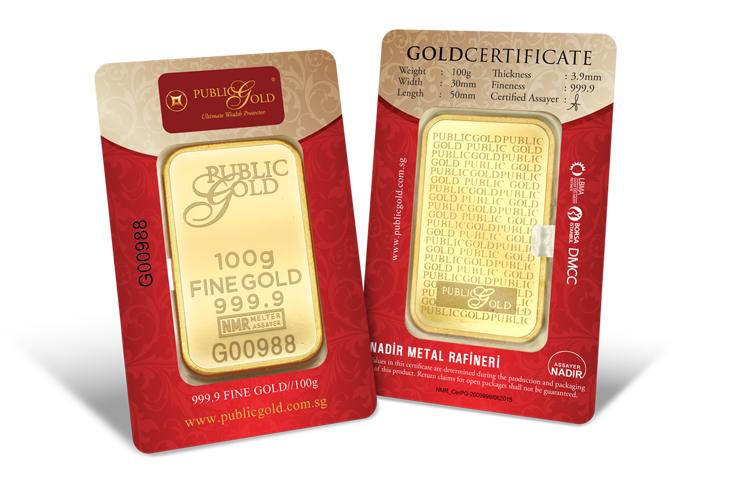 PIcture : 100gm Gold Bar
If you like to know the secrets in creating wealth and manage your asset in Gold & Silver and at the same time want to make profits from physical gold trading.
Do Join us at the Seminar FREE Gold.  To register the seminar CLICK HERE