The Good News is GST on the import and export of Precious Metal was lifted in Oct 2012 in Singapore.
It is expected local demand for Physical Gold to increase by about 10% due to pent-up demand. It is also expects increased demand from overseas customers who want to buy gold and store gold in Singapore. This is the most Risk-Free form of investing in gold as investors can actually hold the bars.
Before you begin with your Gold and Silver Bullion investment please get more knowledge.  My sincere advice is to read more books in Gold Investment.
"The only way to reduce your investment risk is to increase your knowledge" Grant Cardone
and if you have the opportunity to attend the Gold Seminar please make yourself available at your nearest country or place.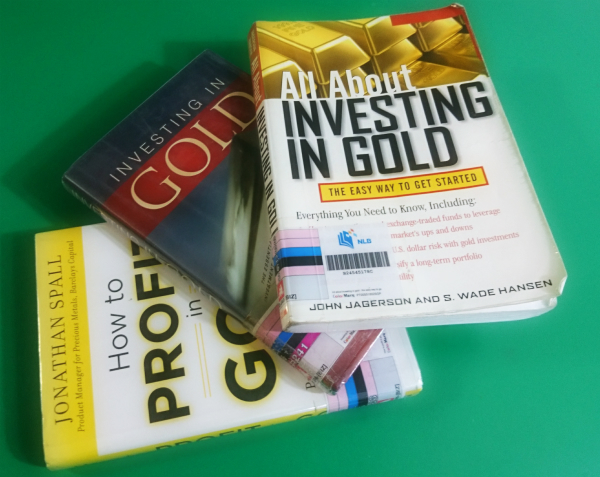 Picture: Gold Investment Book For Your To Read and Study
2. Be a Gold Saver.
The gold price fluctuates and the easiest way to get started is to be a Gold Saver which is the most Risk-FREE long-term Investment. Depending on your budget you can start your gold saving as low as 1 gram every month which is less than $100. Discipline and consistently accumulate your Gold every month. During your payday keep aside some of your money to convert it into Gold.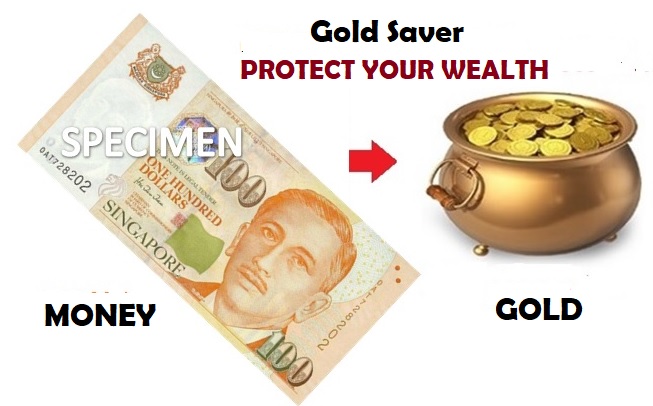 Picture: Be a Gold Saver and Protect Your Wealth
One Gold Dinar is the Public Gold Authorised Gold Dealer for Singapore. To buy physical Gold and Silver you can purchase direct online 24 hours 7 days either from Public Gold or from the Authorise Dealer like One Gold Dinar.
3. Be a Gold Investor
To be a successful Gold Investor you need vast knowledge of Gold Fundamental And Technical Analysis. Some say that gold is one of the most difficult markets to trade and there is some truth to that. My advice is to learn more, read more and get the correct Mentor.
If you have plans for your Dream Holiday, Education for the children, Want to buy a Better House, Want to Retire Early, Want to have Financial Freedom start your Gold Saving Now!
MOHD SULIMAN HAFID - PG 027857
Master Dealer for Singapore
SMS/WhatsApp +65 9224 6333 (Spore) +6 016 6825 003 (M'sia)
Like Us at Page OneGoldDinar