Investing in gold is a safe way of securing your savings with almost a guarantee of making a profit if you know the right strategy. Here are 7 steps to follow before you can start investing in Gold.
Step #1. Goal.
You must know the real purpose and intention why you want to hold Gold?
There are 3 types of mindest people in Gold Investment :
To consider Gold as your saving portfolio be a Gold Saver
To earn profit from the trading of gold be a Gold Investor
To create passive income be a Gold Dealer.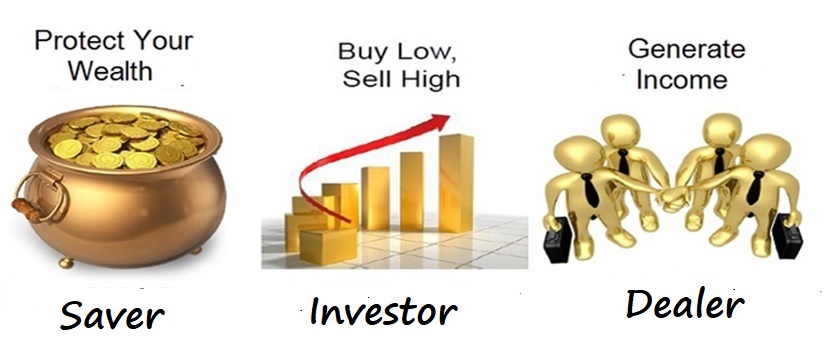 You may start as a Gold Saver to buy gold as your saving portfolio for the following events:
As your Emergency Fund when it is really needed.   
As a Capital Roll-up Business.
As an Opportunity of buying a valuable asset such as houses, land when the price is low.
As a saving target, for your child's university fee or to perform haj/umrah.
Step #2. Gold Knowledge.
Find the opportunity to attend an education Gold Seminar. There are Free and Paid seminars for you to choose from.  You can look for a FREE seminar to get more tips and knowledge on Gold Investment. If you are in Singapore, Malaysia, Indonesia, and Brunei Darussalam, Public Gold always conducts FREE Gold Seminar every month which you can join at your convenient place, date, and timing.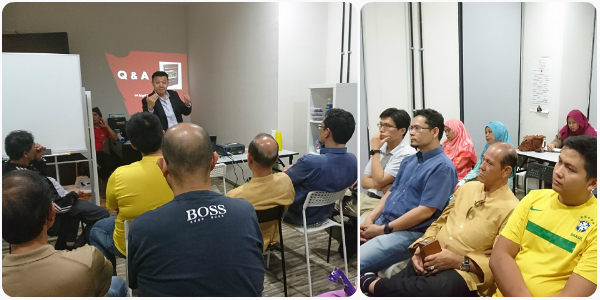 Picture: Seminar FREE Gold Bar in Singapore
Get more tips and information on Gold Investment. Click the below button and select your choice of country to register the Seminar Gold schedule for the particular month.
 Step #3. Learn From The Mentors.
The fastest way to succeed is to learn from your successful Mentors. Mentors can serve as teachers, coaches, and advocates. They can provide you with information relative to investments, share experiences and tell you what to watch out for. They can also recommend you, provide guidance about appropriate and useful strategies and techniques.
It is wise to have a variety of mentors.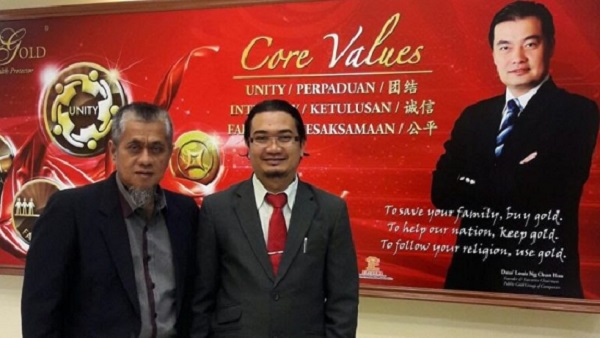 Picture: Mr. Syukor Hashim is My Mentor
The easiest formula to success is to learn from the proven successful Mentors and Follow in their footsteps. Learn, react and spread the knowledge. Everyone starts from ZERO before becoming a HERO. We will coach and mentor you to help you set clear goals, establish a realistic plan of action, and help you develop the skills you need to achieve success.
Step #4. Read More Books.
Read more books on Gold Investment, motivational books, financial planning to load up on knowledge. Whether you've yet to invest in gold, recently invested in gold, or are an experienced gold investor, this range of fascinating gold investing books is essential reading. There are a lot of publications on Gold sold in bookstores in various languages.
For a start, you can borrow books from the library. Below are some books that I read, you can borrow them from the Singapore National library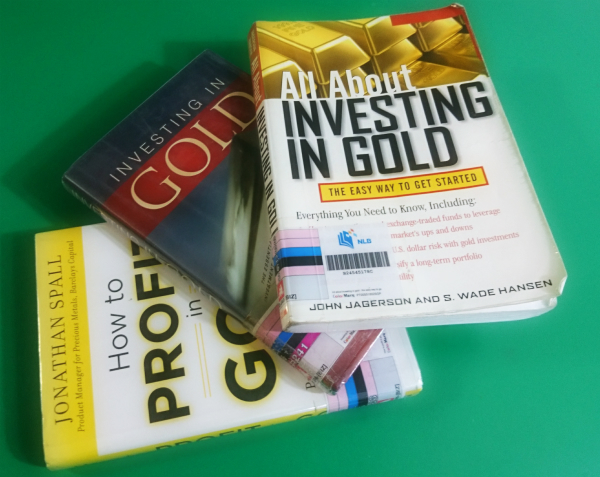 Picture: Gold Investment Book 
Step #5. Start Your Savings Portfolio
After following the 4 steps above, I'm sure you are now ready to start investing in gold. So start as a Gold Saver as early as possible.
Now you can save gold as low as 1 gram every month. Public Gold has introduced a new program called Gold Accumulation Program ( GAP ) a method of long-term gold saving plan which is backed by physical gold 100 %.
This is the safe way of securing your savings and the easiest method. 1gm 1month saving plan will develop your saving habits and it is long term saving plan. You can target 100 grams of Gold for your emergency Fund.
Make a saving habit to buy gold every month 1gram with a GAP Account. By doing that in 12 months' time you should have accumulated 12gram of gold which can be withdrawn in the form of physical Gold or Gold Dinar anytime.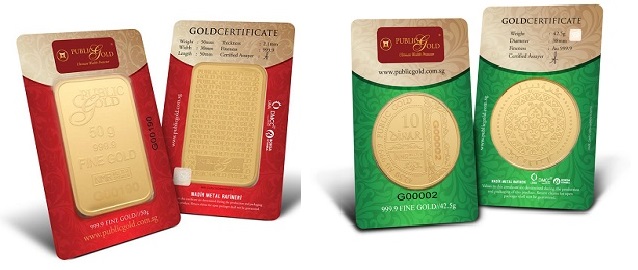 Picture: 50gm Gold Bar and 10 Gold Dinar 999.9 24K LBMA
Step #6. Choose a Reputable Company.
There are many billions company you can choose to buy and sell. I would rather buy from the most stable, strong, and solid organization. The gold company must not only sell gold but also guarantee to buy back at any time with no quantity limit. In case of emergency if you need cash or if there is profit gain in the investment You can liquidate any time.
I choose Public Gold because of its solid organization, simple and best platform. During my Seminar in Singapore, one lady had asked me what is the difference between Public Gold and the rest. My answer is the Platform given by Public Gold, especially the 24/7 buying and selling.
Picture: Public Gold 18 Branch Offices including Malaysia
Public Gold is the best platform with no membership fee, low spread price, transparent price, buy and sell gold bar anytime 24 hours / 7 days online, GST Exempted, international accredited LBMA (London Bullion Market Association), wide range from 0.5gm to 1kg Gold Bar and etc.
Step #7. Know Your Capacity.
Now everyone can save in gold. Public Gold selling gold wafers as low as 0.5 gram up to 1kg gold bar. There are also various types of designs for 0.5gm and 1 gram gold such as for Birthday, New Born Baby, Hari Raya, Chinese New Year, Wedding and etc. You can make these as your collection, saving, or a special gift to your loved one. If you're interested to make some profits you can buy and sell them.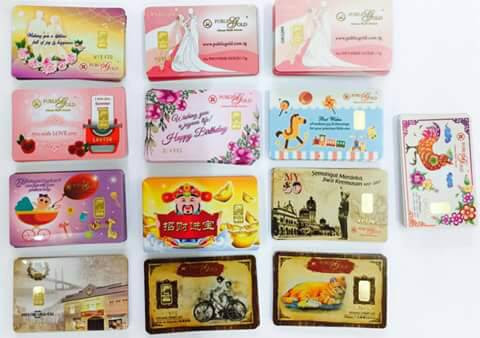 Picture: 0.5 gm & 1 gm Gold Bar 999.9 24K a Gift for Your Loved One.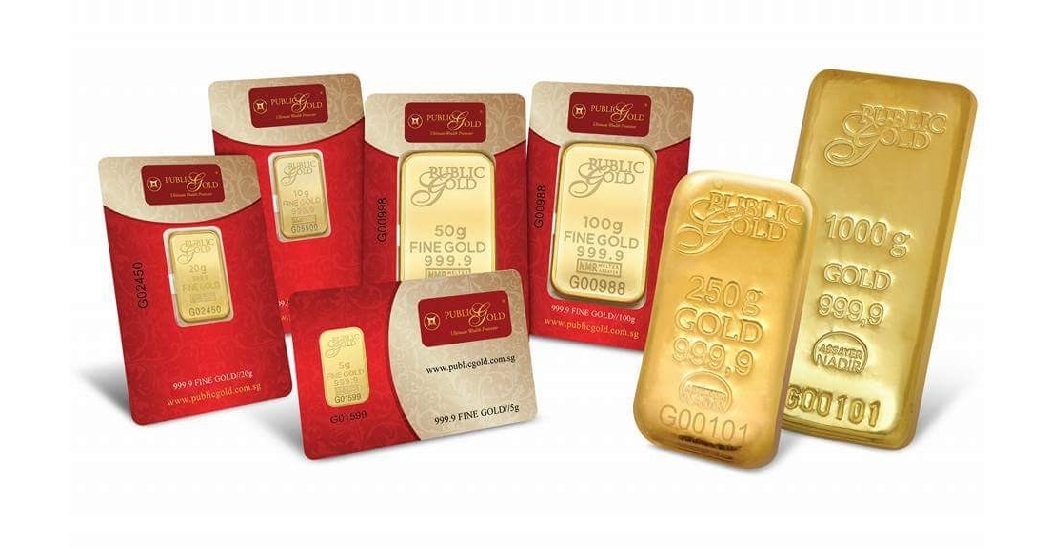 Gold Saver and Gold Investor can buy gold with Easy Payment Purchase - (EPP).
This is another method of the outright purchase at Public Gold which is backed by physical gold 100 %. This program is Shariah Compliance which you can make payment for a period of 6 months or 10 months (during promotion). In Singapore, you can use EPP for gold products weighing 10 grams and above. 
If you need any further assistance or have queries regarding Gold Investment. Please do not hesitate to contact the undersigned.
MOHD SULIMAN HAFID - (PG 027857)
Master Dealer for Singapore
SMS/WhatsApp +65 9224 6333 (Spore) 
Like Us at Page OneGoldDinar